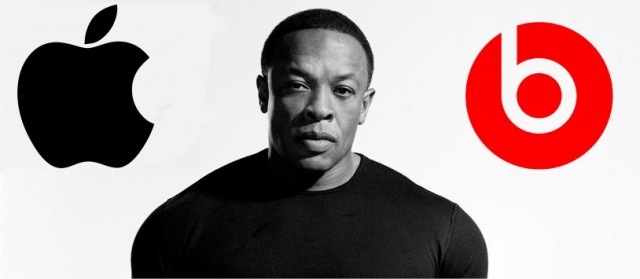 For the last few days speculation has been growing that Apple is set to buy headphone maker Beats Electronics for $3.2bn.
The deal – which could be completed early next week – would mark Apple's largest ever acquisition, any could see Dr. Dre take-away over $1bn!
Founded by Dr. Dre and Interscope Records' Jimmy Iovine (after advice from will.i.am about entering the hardware market) in 2008, the group created 'Beats by Dr Dre' headphones brand, and has recently launched a music streaming service to go head-to-head with the likes of Spotify.
In a recent video – originally posted on Tyrese's Facebook page, sees the R&B star and Dr. Dre celebrating the reported acquisition of Beats Electronics with Dr. Dre saying he is the "The first billionaire in Hip Hop right here from the motherfucking West Coast," Dre says in a clip filmed by singer-actor Tyrese.
In the clip Tyrese indicates the Forbes' list of wealthiest Hip Hop acts needs to be amended; "Oh shit, The Forbes list just changed!" he says. The 2014 list of "Hip Hop's Wealthiest Artists" saw Dre appear at #2 with a $550 million fortune, just behind  Sean "Diddy" Combs ($700 million) and just ahead of Jay Z ($520 million).
If the deal is signed and ratified this week then Dr. Dre could well become the First Billionaire In Hip Hop…West-West-Ya'll!
Tyrese & Dr. Dre: The First Billionaire In Hip-Hop (Video)