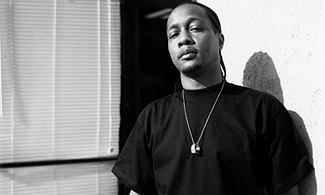 Last month DJ Quik was back with a new video featuring his son and Bishop Lamont called "Trapped On The Track."
While there is still no official word of a new album, earlier this month footage emerged online of DJ Quik performing with a full live band at Skee Live an unknown track.
He kicks off by dedicating it to Mausberg and then breaks into some classic Quik! We're not even sure when this was filmed but regardless watch the video below and spread the word and when we get more news we'll let you know!
DJ Quik Performs Unknown/Untitled Track at Skee Live (Video)