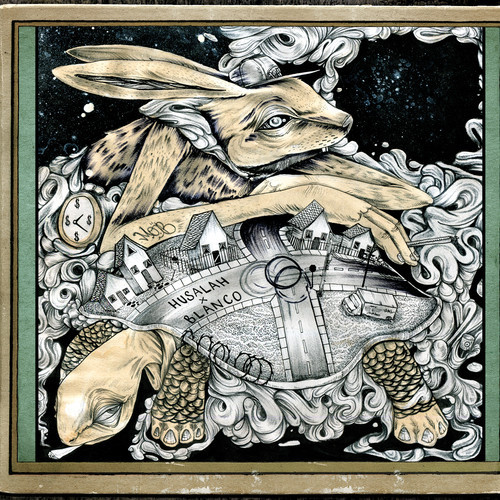 Legendary G-Funk crooner Kokane joins Blanco and Husalah for "Tortoise and The Hare EP," available for Free Download via DubCNN.com
Bay Area rapper Blanco has been heating up the airwaves with last week's release of "Block Party," a collaboration with YG that's produced by Cookin' Soul.
Prior to that yet-to-be-titled, forthcoming collaborative project, the rapper known for a suave yet gangsta approach delivers a G-Funk, abstract-sounding EP entitled "Tortoise and The Hare" alongside fellow Bay Area rapper Husalah, LA crooner Kokane, and Atlanta production wizard DJ Burn One. Similar to the album's title, all of the songs were named after fables, as Blanco explains;
"This album was heavy on the storytelling aspect. We liked the contrast of a slow, mopey, drugged out turtle and a high-strung, fast-paced rabbit. Over a smoke sesh we listened to each track and thought about what fable would best correlate with each song."
The EP is introduced with the mystical, chime-heavy track "Fox Without A Tail," which enforces a mischievous vibe. In doing so, the trio use vivid imagery and storytelling metaphors in both the titles and tracks within the project. Songs following the same pattern include "The Cat and The Mice," which holds as a sentimental tune that discusses political views and caters to a won't lose type of attitude. Feeding into this persona, the rappers further this notion in "The Wolf in Sheep's Clothing," which shows a more paranoid, consciously aware side.
Give the full project a listen below or download it FREE!
Blanco, Kokane & Husalah – Tortoise And The Hare (Prod. by DJ Burn One) EP

[raw]
[/raw]