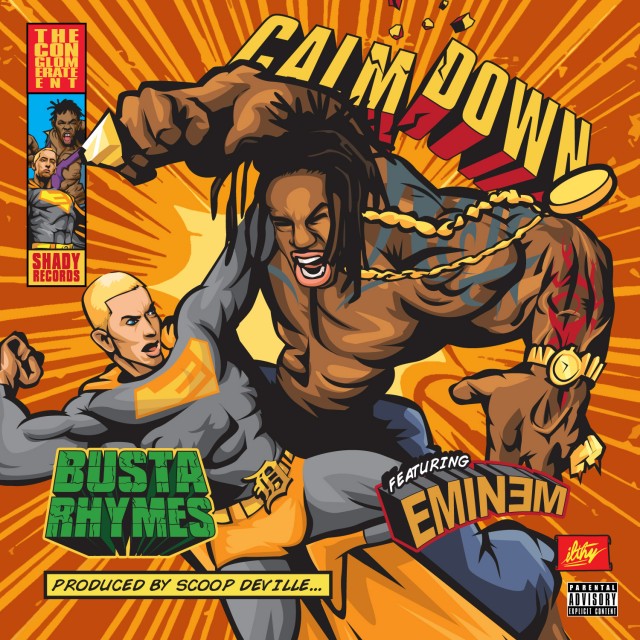 It's been hyped for a couple of weeks and after a low quality rip hit YouTube over the weekend the Hip-Hop heavyweights have unleashed the full single!
"Calm Down" sees the dynamic duo of Busta Rhymes and Eminem link over a Scoop Deville production, to rip a six minute battle track!
Give the track a spin and then get it copped via iTunes.
Busta Rhymes & Eminem – Calm Down (Audio)
[raw]
[/raw]
For those using iOS, mobile or a non-flash compliant browser – listen below
Your browser does not support the audio element.