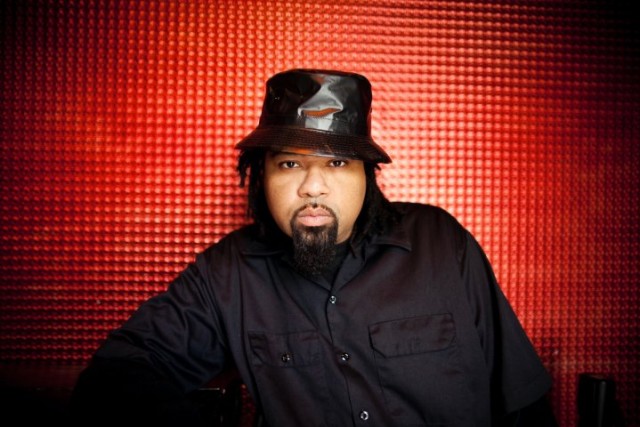 The term living legend is probably a bit overused but it is a time such as this where it is appropriate.
Dilated Peoples, comprised of Evidence, Rakaa and DJ Babu are legends in the world of Hip Hop. Their name is synonymous with boom bap sound, precise scratching and top notch lyricism.
It may have been a few years since their last album but they haven't gone anywhere. Solo projects, guest appearances and touring has kept them top of mind.
Now, they are delivering their next opus, Directors of Photography. Javon linked up with Rakaa to talk about the new project and how they approached this project with a fresh perspective that will keep them ahead of the game. Take some time to enter the world of Dilated Peoples. Enjoy.
…………………………………………………………………………………
Interview was done in August 2014.
Questions Asked By: Javon Adams
…………………………………………………………………………………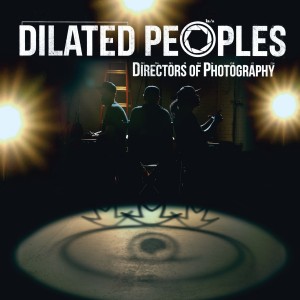 …………………………………………………………………………………
Rakaa Iriscience Interview Audio (August 2014)

[raw]
[/raw]
 …………………………………………………………………………………
Related Media
Dilated Peoples – Good As Gone (Video)
Dilated Peoples – Show Me The Way (Feat. Aloe Blacc) (Audio)
Purchase "Directors Of Photography" via iTunes.
 …………………………………………………………………………………
DubCNN: Dubcnn.com. I had the pleasure of interviewing this gentleman's group member in the past but it is a pleasure to finally link up with Rakaa from Dilated Peoples. How are you doing man?
Rakaa: I'm doing good man. We're on tour right now. So everything is good.
DubCNN: Now has it been that long…2006 was the last project, right?
Rakaa: The last group album.
DubCNN:  Yeah, the last group album.
Rakaa: That's right.
DubCNN: That is amazing. Now, I know that album is called Directors of Photography. I wanted to ask you…I was doing a little research…in terms of the gap in between projects and what not. Talk about…you started (recording process) before and stopped…talk about chemistry and when everything comes together and you are gaining momentum and everybody is feeling good about it. Talk about that and how Directors of Photography came about.
Rakaa: Well, on the first one…this is a process where we definitely started the album and stopped a few times. When you are working on projects and especially when you are in a group as long as we have been in a group it is easy to go into autopilot mode and be working to do your part even if it is for the greater good of everything. Inspiration doesn't always come with convenience so you can push and pull something or you can find a wave and surf it to where you need to go. And that is when it is effortless and still enjoyable and fun and whatnot.
In this case, we pulled it awhile and pushed it awhile and figured we were exerting a lot of energy to get momentum and that sometimes blocks creativity. So instead of trying to force it we decided to vibe for awhile. We worked until we found a spark and from a spark it built into flames. We definitely didn't want to force anything. We weren't under contract. We didn't owe anybody because we collected a check before or anything like that. It was strictly we decided to do this because we wanted to do this…to add this to our legacy and we wanted to put this one up and give it to the people the right way. Especially after such a long break between group albums.
There were definitely some starts that didn't lead to where we wanted it to go but because we weren't under anyone else's thumb in any way we were able to recognize that and stop and just restart when we felt like it. And I think that we caught it right and everything just formed very quickly. So it took a long time to make the record but at the same time the vast majority of the record was made in a pretty short time.
DubCNN: Ok. So talk about what fans and new fans can expect when they pick up. And talk about…just the overall theme of the project.
Rakaa: As far as the sound is concerned, it is a Dilated Peoples sound. It is a boom bap sound…
DubCNN: And I love that by the way. I love that the approach you take doesn't waver from that and I love that.
Rakaa: I appreciate that. I mean, we just do what feels right to us. I feel like if you follow trends and styles then by virtue of following that means that you are automatically behind. Just the nature of chasing something shows that you are behind it. We don't play like that. We do what feels right to us. And we know that because we are aware of what's going on just how to make that stand up against what's going on the best way. A lot of that comes down to sound quality, mixing, mastering and those type of things. But styles themselves they change. Ebb and flow. So we just do what feels right to us with that classic sound and we make sure that we are ahead of the game as far as the fidelity and the sound quality. Mixing and arrangements and things like that to make sure that our sound stays updated and classic at the same time. And that's just how we always got down.
With this record it was the first time in a long time we went into the studio just because we wanted to be in the studio. Not because we were under a contract or under a deadline in any particular way. So we were really able to let that sound speak for itself and let it come out how it wanted to come out. We weren't feeling like we had to create symbols or make a record label happy. So it was a comfortable experience for us because we just let it flow. And I think the sound speaks to that.
The concept of the album, Directors of Photography, just loosely deals with capturing images and sharing them. And that is what we do as emcees and songwriters and poets. We share the earth and take time to soul search in that way as well, introspectively. And those images, those trips that we take we apply those to the music we are able to share through music. So also DP is the abbreviation for Dilated Peoples and a DP is a director of photography on movie sets, video sets and the like. That is the person that really sets up the shot and really gives you the angle. Somebody writes it but the director actually…in this case, says, 'I see what we are trying to achieve and here is the best way to present that to people.' And in a group we have to come to that common goal of what we are trying to achieve. And once we all are able to really express that to the people at the highest level.
DubCNN: I like that. So Directors of Photography is the name of the project. Any last words for Dubcnn? Let people know how they…if you are coming to a city near them or how to keep in tune to what's going on with Dilated. Any last words for Dubcnn.com?
Rakaa: First of all, big up to DubCNN.com worldwide. I'm talking about passport stamped up and decorated. DubCNN.com…Dilated has definitely been linked in with DubCNN for awhile. DubCNN has always showed us love and support. Even during times when we didn't have a record label or records out, or group albums out. We appreciate the fact that they appreciate what we did. They weren't just chasing campaigns around. So shout out to DubCNN for the continued support. Not just for Dilated but for strong music around the world and for building international bridges around the world. Big ups to all the DubCNN people. All the people that support DubCNN because without your support DubCNN wouldn't have the support to support us. So it all goes back to the people. So shout out to DubCNN for sure.
As far as checking out what's going on with Dilated, whether it is facebook, instagram or twitter the handle is dilatedpeoples.com. For tour dates and specific information you can go to Rhymesayers and that will bring up all the tour dates you can see in your area. Hopefully we will be bringing something to your town. If not, hopefully you can meet us part way.
DubCNN: Sounds good man. Love it.
 …………………………………………………………………………………
Purchase "Directors Of Photography" via iTunes.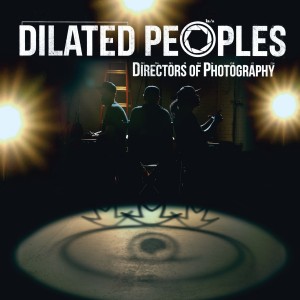 …………………………………………………………………………………