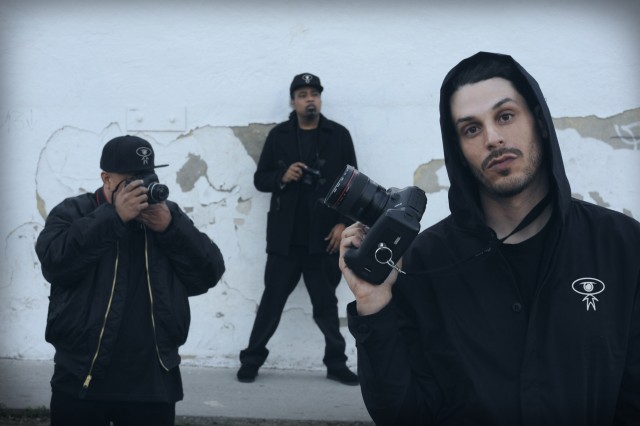 After weeks of hype – and 8 years of wait – Evidence, Rakaa Iriscience and DJ Babu have released their new Dilated Peoples album today!
"Directors of Photography" has been released by Expansion Team/Rhymesayers Entertainment and is available for order on iTunes.
The 16 track LP – features appearances from Vince Staples, Aloe Blacc, Catero, Gangrene, Sick Jacken and Krondon – and the single, the DJ Premier produced "Good As Gone."
The second track released was "Show Me The Way" featuring Aloe Blacc, produced by Jake One. Over the weeks that followed the group dropped some Behind The Scenes video features: "Finding Focus (BTS)," "Deep Focus" about "Focus Found" – all giving fans great insight about the hiatus and the new LP.
We want all fans to head to iTunes and support this release today! Lookout for a DubCNN exclusive interview this week!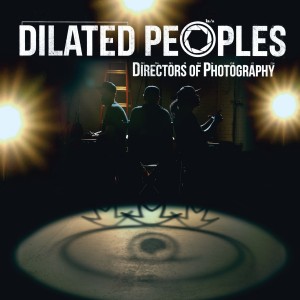 Directors of Photography Track List
1 ) Intro
2 ) Directors
3 ) Cut My Teeth
4 ) Defari Interlude
5 ) The Dark Room (Feat. Vince Staples)
6 ) Good As Gone
7 ) Show Me The Way (Feat. Aloe Blacc)
8 ) Figure It Out (Melvins Theme)
9 ) Let Your Thoughts Fly Away
10 ) Century Of The Self (Feat. Catero)
11 ) @mrevidence Interlude
12 ) The Reversal
13 ) Opinions May Vary (Feat. Gangrene)
14 ) Trouble
15 ) L.A. River Drive (Feat. Sick Jacken)
16 ) The Bigger Picture (Feat. Krondon)
Order now via iTunes and you'll receive the "Good As Gone" single audio instantly!