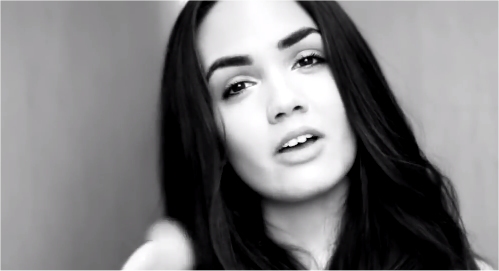 19 year old Raven Felix today releases her debut mixtape "Valifornia" right here on DubCNN.
Last week she linked up with Snoop Dogg and DubCNN alumni Tekneek for the single "6 In The Morning" for a which a video is being completed.
She then flipped the SchoolBoy Q & BJ The Chicago Kid's "Studio" with her own perspective.
After releasing her first video at just 17 years old, the newly turned 19 year old has quickly built a strong following from a number of video releases, and now the San Fernando Valley representer releases her debut mixtape "Valifornia."
Featuring guest appearances from Snoop Dogg, Chevy Woods, Smoke Dza, Jonny Goood, 3rd Ave over production from Tekneek, Big Jerm (ID Labs), E. Dan (ID Labs), Prolific Seven and others, the 14 track project can be downloaded free below! Give it a spin and drop your comments!
Raven Felix – Valifornia (Mixtape) Audio

[raw]
[/raw]
Raven Felix – Valifornia (Tracklist)
01) Valifornia (Prod. By Prolific Seven)
02) Bad Lil Bish (Prod. By Tekneek Co-Prod. By Ted Chung)
03) Get Me Some Money (Prod. By Tekneek)
04) 6 In The Morning (Feat. Snoop Dogg) (Prod. By Tekneek)
05) Groceries (Prod. By E-Dan ID Labs)
06) Weed & Boyz (Remixed By Tekneek)
07) Elevated (Feat. Smoke DZA, Jonny Goood 3rd Ave) (Prod. By Big Jerm ID Labs)
08) Silver Cage (Prod. By Tekneek & Eggs Jumbo)
09) Higher (Feat. Chevy Woods & Myles Maleek) (Prod. By Tekneek)
10) Joan Of Arc (Prod. By Tekneek)
11) Fill Me Up (Prod. By Tekneek)
12) Million Dollar Bitch (Prod. By Grey Goon)
13) Studio (Valifornia Remix) w Schoolboy Q & BJ The Chicago Kid
14) Girl Remix (Prod. By Tekneek Co-Prod. By Ill Blu)