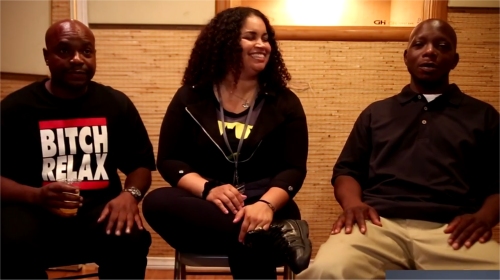 Back in March DubCNN and West Haven Blast released exclusive footage of the 2nd II None "Compton Muzik" Album Release Party.
Now KK & Gangsta D have sat down with DubCNN.com's West Haven Blast and Avian Emelle for an exclusive video interview.
With "Compton Muzik" out and gathering momentum, the duo took some time out to discuss the project with DubCNN.com.
In the interview KK and Gangsta D discuss Hip-Hop today versus when they first broke through in the '90s, what it was like growing up in Compton, as well as how they developed their signature sound.
The duo also detail their favorite collaborations – AMG, DJ Quik, El Debarge, James Debarge,  and many more – as well as their favourite artists dead or alive.
Watch below and drop your comments!
Exclusive 2nd II None DubCNN.com Interview (August 2014) (Video)
"Compton Muzik" is the first new official album by 2nd II None in over a decade and sees the veterans remind us of their mix of soulful melodic vocals, club cranking beats, and lyrical content! We can bring you the offical album sampler below but we urge you to support via CDBaby or & iTunes!
2nd II None – Compton Muzik (Album Sampler)

[raw]
[/raw]