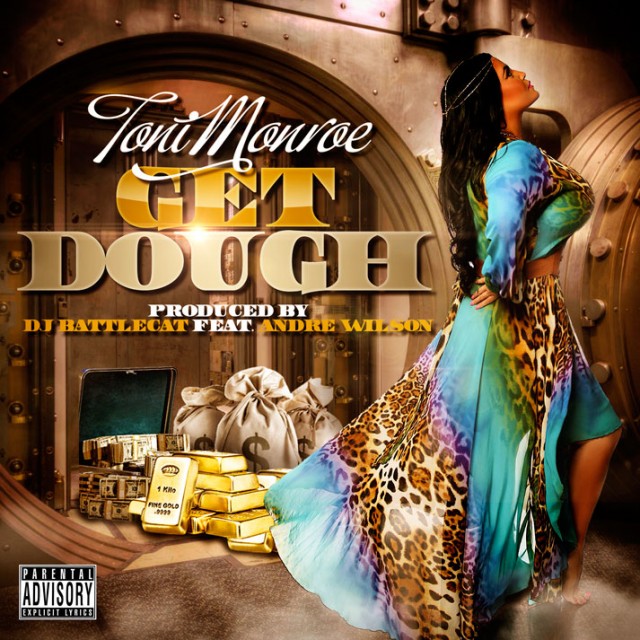 We first introduced Toni Monroe in 2012 with her acclaimed DJ Crazy Toones-hosted mixtape, "Big Girl Cookies: First Batch."
The Cali-bred MC came strong with Dogg Pound emcee Kurupt on he debut joint, "You Like It", and rocked shows with E-40, WC, DJ Quik, Lady of Rage and more.
DubCNN caught up with her for an exclusive interview in April 2012 before we reported on a Good Morning America news report that said she was on the verge of signing with Ice Cube and joining the Lench Mob Records.
Since then news and media has been scarce – until today when the formerly self-proclaimed BBE [Big Beautiful Emcee] returned with a new single and explaining her hiatus. When artists say they've "put in much work," it usually just refers to their craft. Well not only has Toni been honing and perfecting her skills, but also devoting an equal amount of time and focus to health and fitness, resulting in a 75 pound weight loss!
Right now the focus is back on the music with the release of her Battlecat laced single, "Get Dough," featuring vocalist Andre Wilson. The bouncy, radio ready single samples the Wham classic "Everything She Wants" has been released by Dotted Line Entertainment, and is available now below! No word at press time if there is a new mixtape coming but stay locked to DubCNN.com.
Toni Monroe – Get Dough  (Audio)

[raw]
[/raw]