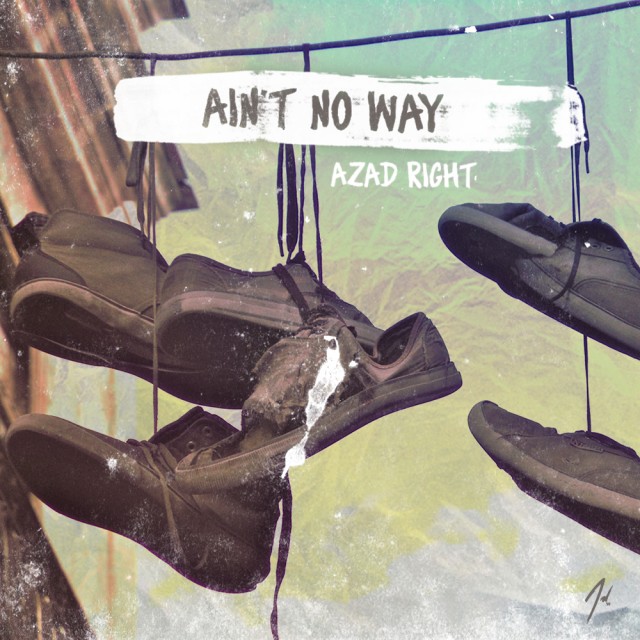 Since his first DubCNN update [June 20th 2011] Azad Right has constantly developed and with it garnered more fans and acclaim.
His Michael Bromberg directed visual for his single "Hello" is currently geting huge coverage and has taken his following to a new level.
Today – after reaching 1,500 Soundcloud followers – Azad has released the OG intro from #ForTheHopeful, which was recorded back in 2012, right here on DubCNN.com.
Here's a short letter from Azad himself about the record;
"This song is about how a close friend of mine inspired me to come back to a more soulful sound; how I used to put in work at the open mic scene around LA years before "Azad Right" was even born; how I didn't have any money but still found a way to record music, shoot videos and get it in front of potential fans; how some bum heckled me at my first Long Beach show opening up for Slaughterhouse. But none of that stopped me cause their #AintNoWay I'm not going to make it. #ForTheHopeful officially dropping October 21st."
Huge shouts to Azad for showing love to DubCNN with this premiere, check the track below and drop a comment!
Azad Right – Ain't No Way (Prod. By Teddy Becks) Audio

[raw]
[/raw]
For those still not familiar with Azad check out his 2011 breakthrough single Spiderwebs, a six track debut EP A Piece Of Mine, his Dubcnn Exclusive Interview in September 2011, his full length project The Time Is Right. Also check out the records Better Days, Growing Apart, It's All Right, Old School, Intuition, The Right State Of Mind, Wandering Eye with Maffew Ragazino, the solo cut Winds of Change produced by Jonathan Marquez, "Born To Win" which is produced by ChromeBully, "I Luv The Way You Taste" and his recent Stephen Vitale directed visual for the track Showtime.
Ensure you check out his early and most recent material and learn more in our interview and ensure you keep checking back on DubCNN for more news and media from Azad Right. In the meantime check him out on Twitter.