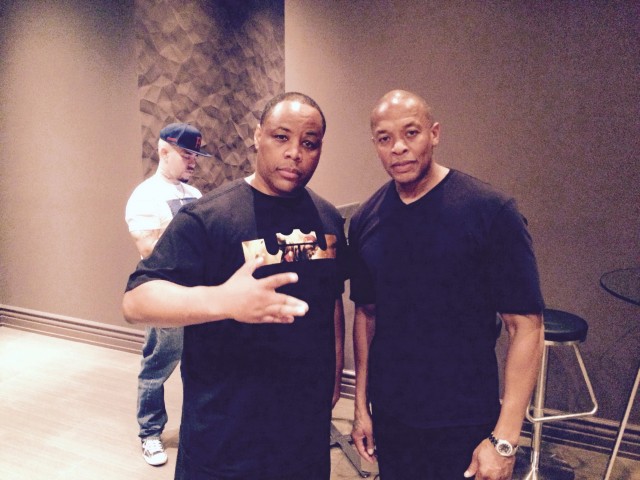 That's right – Multi-platinum producer E-A-Ski – has recently re-united with the legendary Dr. Dre.
The two infamously collaborated on one of the greatest, never-released songs of all-time when they recorded "Dr. Dre & Mr. Ski", in which E-A-Ski solely wrote and produced the entire record.
"Dr. Dre & Mr. Ski" would ultimately became an underground cult classic, as it was never cleared by Dr. Dre for release, but was intended to be released through DreamWorks/Relativity for Ski's 1996 "Earthquake" album which also was never properly released.
It's been suggested that the "Dr. Dre & Mr. Ski" song served as both a precursor and inspiration for the 1999 Dr. Dre and Eminem song "Guilty Conscience", as it heavily borrowed the concept and idea from the E-A-Ski and Dr. Dre unreleased collaboration.
Be on the lookout for more updates on the E-A-Ski and Dr. Dre collaboration happening now – in the meantime see the photo below AND for those of you that aren't up on the undergroud cult-classics then enjoy listening to "Dr. Dre & Mr. Ski" below!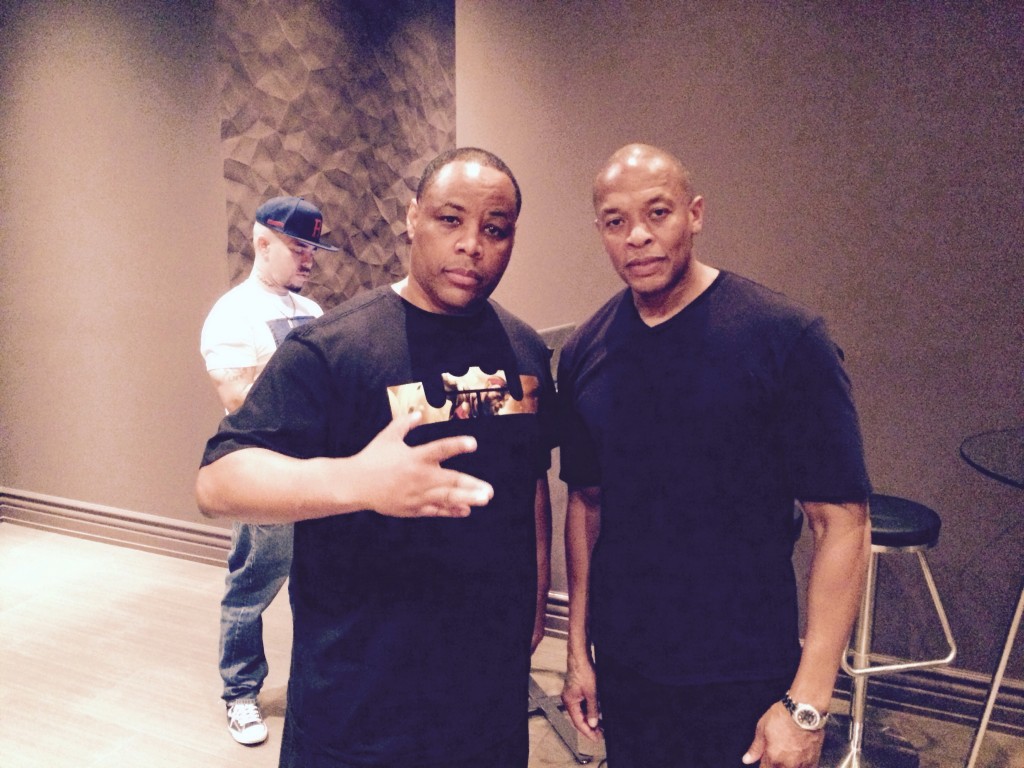 E-A-Ski – Dr. Dre & Mr. Ski (Feat. Dr. Dre) (Audio)
[raw]
[/raw]
For those using iOS, mobile or a non-flash compliant browser – listen below