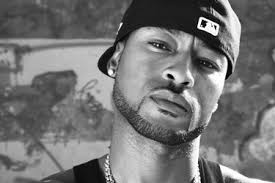 Yesterday TQ was back on DubCNN.com with his new single "Work" from his upcoming album.
With the long-awaited "Legendary 2.0" release getting closer we caught up with TQ for a brief interview to discuss the album. Read on below and give the new single "Work" a spin here.
…………………………………………………………………………………
Interview conducted in September 2014.
Questions Asked By: West Haven Blast
…………………………………………………………………………………
DubCNN: Checking in with West Coast veteran, TQ. What's good fam?
BLESSED! Can't complain!
DubCNN: With an impressive resume, and commercial success with hits including "Westside," TQ has been a household name in Hip-Hop/R-n-B for some time now. What have you been up to?
I'm always up to something. Working on a new project at the moment actually.
DubCNN: Many hip-hop fans remember you from your time on Cash Money Records…appearing on many of the successful Cash Money hits. What was it like on Cash Money? Was that a memorable experience?
Wild! We worked a lot though. There was no fucking off. We stayed in the lab the majority of the time so it was cool. I got homesick for one… We didn't spend enough time on the West Coast at that time…
DubCNN: What inspired you to pursue a career in hip-hop?
NWA… See a dude on MTV then see him at the swap meet. I was done.
DubCNN: How did you get your start in this game? Was it true that you were in a group initially?
Yeah I was in a group. It wasn't cool but it got my feet wet. More than anything it taught me publishing and copyrights. That's what I live off of so I'm glad that group put me in position to keep ownership of mine. That's when it all started really.
DubCNN: What is your opinion on the lack of R-n-B being played on the radio today? Will R-n-B return to the prominence of its Golden Years?
I think it has a chance. Music goes in circles. Things are really dumbed down at the moment so there's no room for the classic stuff but it'll be back at some point. People will always love, struggle, and talk about it so real music will never die. The realist of it is born right there…
DubCNN: What was it like growing up on the West Coast for you TQ?
Best decision my parents ever made. Most beautiful place on earth and taught me how to appreciate life. The simple things are abundant out here when we stop and take notice. Life out here is just different… Can't really explain it to everybody else. It's Gods country… Really though.
DubCNN: Who are your top 5 musicians of all time?
Prince, 2Pac, Michael Jackson, Marvin Gaye, Red Hot Chili Peppers
DubCNN: What new projects and collaborations can we expect from TQ in 2014-2015 & beyond?
A project in 2 parts coming shortly called Legendary 2.0, a brand new website being built therealtq.com and a new interactive app coming to iTunes and Google called iTQ. Busy year!
DubCNN: Any advice for aspiring artists in this game?
Read your contracts.
DubCNN: Where can fans find you on social media, and where can they purchase your music?
TheRealTQ on Facebook, TQtheTrojan on Twitter, and everything else.
DubCNN: Any final thoughts TQ?
Thanks to DubCNN for always supporting!