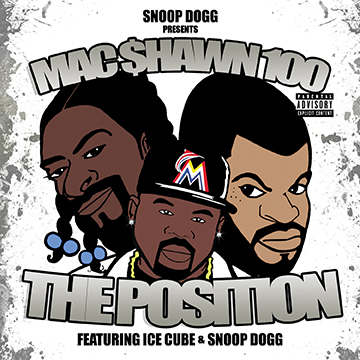 That's right! MacShawn100  – one of the creators of slang – is back with a brand new record!
The Vallejo, CA representer – and former Death Row Records signee – has long had affiliations with Tha Dogg Pound and has today released a new single.
Past tracks on DubCNN include "And You Do Know That" and the Daz Dillinger featured "Party Don't Stop" but today the man who helped coin "Please Believe It," "Nephew," "OBoy," "So Quick So Fast," "And You Do Know That," "UBITCHU" and many more has today released a brand new single to his fans on iTunes.
"The Position" features Snoop Dogg and Ice Cube and can be heard first and exclusively as a word premiere right here on DubCNN.com! Listen below, drop a comment and then head to iTunes to cop the single!
MacShawn100 – The Position (Feat. Snoop Dogg & Ice Cube) (Audio)
[raw]
[/raw]
For those using iOS, mobile or a non-flash compliant browser – listen below