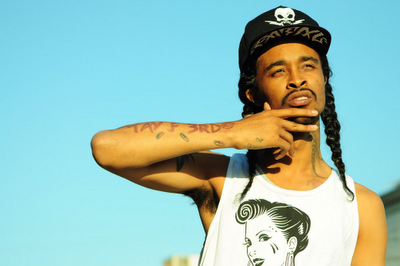 At the turn of the year Long Beach rapper TayF3rd dropped his latest mixtape "Welcome Home" right here on DubCNN.
"Welcome Home" was the follow up to his 2012 "Sand King" mixtape, but he stayed busy recording new material and shooting different visuals.
Two songs he released prior to "Welcome Home" were the Scoop Deville produced "Pimp or Die" and "Bitches" featuring E-40, produced by Trak D and mixed by DJ Quik.
During 2014 he's kept that momentum up with features and performances, a standout track was his appearance on "Real Sh*t" alongside Fas Action.
Now – with a new project in the offing – TayF3rd has dropped a new track. "Right Now" is produced by Showtyme and can be listened to below.
TayF3rd – Right Now (Audio)


[raw]
[/raw]