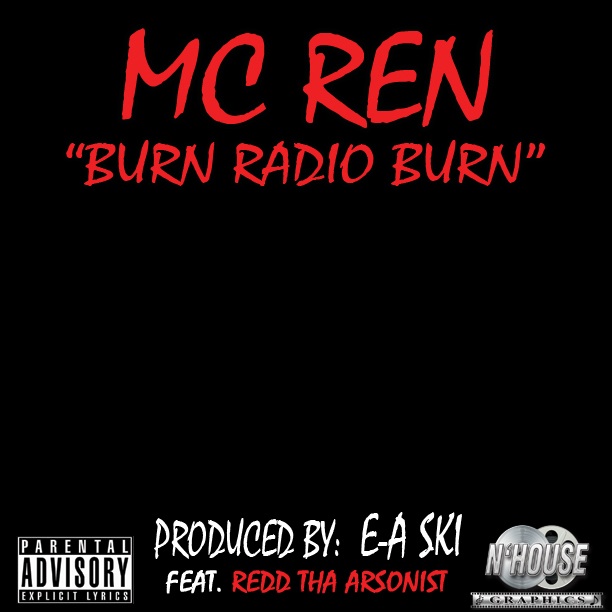 MC Ren was back in March last year with his single "Rebel Music."
The track – which was also made available on iTunes – was produced by E-A-Ski and marked his first new music in years. In April we spoke to Ren for an exclusive interview where he discussed the track, new album, N.W.A. and much more – including a planned remix of the "Rebel Music" single with Ice Cube, which we released in the summer.
Now The Villain in Black has returned with a new track from the upcoming Rebel Muzik LP entitled "Burn Radio Burn."
Ren, once again, holds nothing back as he attacks mainstream radio for its failure to play real, good, authentic music; instead opting to play whoever pays despite what the music sounds like or represents. Radio DJ's are christened as "vultures" killing the hip-hop culture. The track is produced once again by the almighty E-A-Ski, and features his protégé Redd Tha Arsonist on the hook.
MC Ren – Burn Radio Burn (Feat. Redd Tha Arsonist) (Produced by E-A-Ski) Audio

Support MC Ren & spread this link and cop via iTunes.
For those using iOS, mobile or a non-flash compliant browser – listen below