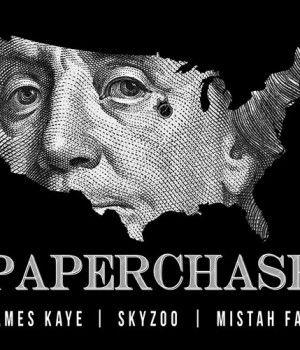 San Luis Obispo, CA native James Kaye has recently released his newest joint "Paper Chasin" featuring half of the Barrel Brothers & one of New York's brightest gems, Skyzoo.
Along with one of the Yay Area's most prized rhymers Mistah F.A.B. as well, the track unifies two MCs never documented on wax together while speaking to the monetary mission we are all subjected to from coast to coast.
Serving as the 8th installment in James Kaye's #MillyMondays, the Central Coast local continues to emphasize his consistency & ability to provide his supporters quality material and unexpected surprises all around.
James Kaye – Paperchase (Feat. Mistah FAB & Skyzoo) Audio

For those using iOS, mobile or a non-flash compliant browser – listen below
Follow James Kaye on Facebook.