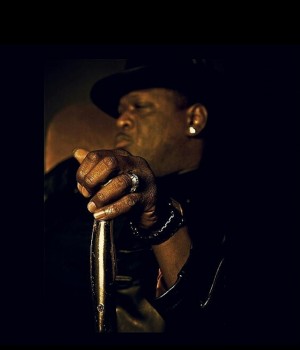 It was June 2013 when we last caught up with CPO Boss Hogg for a 2 Part interview – read Part 1 and Part 2.
This month we chopped it up again to get up to speed with what he's been working on, his take on music right now, a look back at his career highlights and much more!
Take a look below and if you missed it last year give his latest single "They Boogie" with brother Bokie-Loc and Chill from CMW.
…………………………………………………………………………………
Interview conducted in January 2015.
Questions Asked By: West Haven Blast
…………………………………………………………………………………
DubCNN: Checking in with West Coast hip-hop Pioneer CPO BOSS HOGG! What's good fam?
I'm good man. Happy To have made it into another year.
DubCNN: Being an OG in this rap game, what are Your feelings on the state of West Coast hip-hop, and hip-hop in general today?
Well everything changes over time, that's to be expected, as a general rule things tend to evolve for the betterment of given thing – but in my opinion it seems hip hop has actually degenerated. There seems to be a general mentality of making money verses making music. I believe if people concentrated more on making and promoting quality product primarily, then the money will come. And when i say promoting, i'm including record companies and the radio personalities that push substandard material rather than quality material. Far to many so called artists are being pushed because they have a certain visual appeal. That alone has done serious damage to the genre. Just because a person is good looking or popular doesn't make them a good artist. It doesn't make them an artist at all. erhaps they should just have "the wack but sexy awards" and leave the music award shows to the those who are actually doing real music. And have a panel of true credible artists from back in the day who actually care about the genre to preside over it.
DubCNN: What inspired you to pursue a career as a rap artist?
Watching my brother Bokie-Loc, MC Ren and the homie Chip. It seemed like every night like clockwork they'd be standing in front of Ren's house spittin lyrics.
DubCNN: For those that don't know, CPO Boss Hogg has been involved in some of the most influential, and successful, west coast hip-hop movements in history. Featuring on N.WA.'s 100 miles & Runnin NP and Efil4Zaggin albums, Death Row's Murder Was The Case and Above the rim soundtracks, The Eastsidaz debut LP, Warren G's Return of the Regulator album, and a classic verse on Tupac's Picture me Rollin, you have definitely been an integral part of a lot of legendary music. In retrospect, how was your experience in these situations?
Incredible! To say the least. Honestly mere words can't really describe it. But i don't think it really dawned on me how cool it is to be associated with truly legendary artists and historic songs. It's an honor I couldn't possibly put a price tag on.
DubCNN: Who are your top 5 gangsta rappers of all-time?
*Laughs* well the truth is, I have a lot more than 5, both male and female. So it wouldn't really be fair to pick just 5 of them as my top ones.
DubCNN: Is there any music from some of the new artists out, that you are feeling?
Honestly some of the ones I like aren't the ones that really get publicised, but of the ones who do, I like Jay Rock, Skeem, Kendrick Lamar to name a few. That goes back to what I said about promoting these other really tight unsung artists. It's gotten to the point that if you're not associated with certain cliques, you're likely not going to get any radio play at all. And in my opinion, that shorts the entire industry, fans included, from hearing a lot more real hip hop.
DubCNN: How was it for you growing up on the west coast?
Growing up in Los Angeles and Compton as a kid was cool. The uncool part were the bullies. I'm a big guy now, but I was a skinny little kid with glasses, and that makes life hard for a kid. It's the kind of thing that causes a kid to fall in with the gang crowd. But whether you're living "that life" or not, it's a dangerous place. Anytime you step out of your door, going to work, school, even to take out the trash, you're a probable target. And for some folks they feel like if they're gonna have to live their everyday lives crossing back and forth through war zones, then they might as well pick up a gun and join a side, and fell into that for a time. But i saw myself heading into dark place. That wasn't what I was put here to do. And it's not what i wanted my children to become. Which is what's so ironic about me being in the gangsta rap part of the hip hop genre. Because I'm watching an entire generation that grew up on west coast music, and they've somehow gotten it in their heads that it's cool to be a gangsta. So I'm seeing them do what they hear in our music, thinking that's the thing to do. But we weren't doing music to influence people to gang bang. We were just speaking about our day to day living situation. If you want to be influenced by something, be influenced by a proper education, and the limitlessness of what the human mind is capable of. A gun has never saved my life as much as an education has.
DubCNN: Any thoughts on the epidemic of police violence against inner city youth?
It's interesting that you'd use the term epidemic. Almost as if it were some type of new outbreak. When the truth is, it is neither an epidemic, nor is it new. The only thing new about it is the generation it's happening to. It stems from various things, and racism is certainly one if the more prominent origins of the problem. But it isn't the only one. Too many police are sent into the public with a them against us mentality. For those types, which are many, the word civil isn't in their vocabulary, nor is it meant to be. For them we are not innocent until proven guilty or vice versa. We are guilty, period. Guilty of whatever they, and the corrupt judicial system they represent, says we're guilty of. They apparently don't realize that people will only be pushed so far, for so long, until they retaliate. But they will come to learn it. One way or the other. It is inevitable.
DubCNN: In your career, do you have a favorite collaboration?
I've appreciated every collaboration i've ever done. Because actually they were pretty much all unexpected. They just kinda happened out of the blue for the most part. But if I just had to pick one, I'd have to say Tupac and Picture me Rollin just because of how it came about. Not to mention it's likely the song most people identify me with. Which is a very cool thing.
DubCNN: Tell us a little more about the banger you recently dropped, that we
featured on dubcnn?
[They Boogie] My brother Bokie-Loc and Chill from CMW had been doing tracks together for a while. Which was cool because i'd been wanting to do something with both my brother, and Compton's Most Wanted since back in the day. So I heard a few of Chill's tracks and I asked him if he would hook one up for me. Next thing i know he sat down at the motif 6 and came up with that track. Whenever someone produces a track for me, I try to write something I think they'll like. So i came up with the hook and entitled the song "They Boogie". I told Chill what the song was about and I asked him to write a
verse. It's probably one of my favorite songs on the "I, Boss" album. The crazy thing is everybody keeps thinking that Battlecat did the track, but that's all Chill.
DubCNN: Any advice for aspiring artists?
All I would say to them is, be vigilant about your chosen craft. Don't try and sound like someone else, even if it's someone you like, and especially not if they're someone whose already popular. Be original, and be prepared for haters because they'll always be around – and never let anyone tell you that you can't do it, or you won't make it. Because chances are they'll be the same ones asking you to put them on the VIP list at your
release party!
DubCNN: What does Boss Hogg have in store for 2015?
The most important thing for me in 2015 is to release the "I, Boss" album. I've really enjoyed the response i've gotten from the 3 singles, "They Boogie, "Your Body Is Hot" and "Supagangsta" – produced by Bokie Loc and featuring Slip Capone who, by the way,
is also about to release an album and song with the title of "Supagangsta." I love having done that song because i've wanted to connect with slip on something since we did "The Eulogy – murder was the case", and because my brother produced it for me.
DubCNN: Where can fans find you on social media?
I can be connected with on Twitter at @vinceedwards9 and IG under @cpobosshogg
DubCNN: Thanks again OG! Any last words?
Thanks a lot man i appreciate it. Which is precisely what I'd like to say to every single person on each one of the social networks I previously mentioned, for all the support and love they've shown me upon my return to the scene. Even though the words, "thank you", couldn't possibly suffice. I thank each one of you most sincerely.