It has been 20 years since Eric "Eazy-E" Wright, who was the forefront of the Gangster Rap group N.W.A, passed away due to the AIDS/HIV virus.
Eazy was one of the first to put Compton, California on the map and left the hip-hop community with a legacy of music that pioneered a whole movement.
Years later and with anticipation for the upcoming N.W.A biopic Straight Outta Compton, due later this year we wanted to take a look at the members of N.W.A.'s offspring who are well into the music scene. Some follow the same approach as their fathers well others may take you by surprise.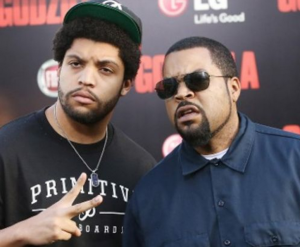 OMG (Oh My Goodness) aka O'Shea Jackson Jr.
Son of Ice Cube, OMG, has taking the same footsteps as his father and in 2012 released his first mixtape entitled, Jackin For Beats right here on DubCNN and a single entitled "OMG" in 2014 [watch video below]. Not only is OMG recording in the studio, he has also taken on his first acting role to portray his father in the upcoming N.W.A biopic Straight Outta Compton due August 14th, 2015.
Give OMG's Jackin For Beats a spin here and watch the video for "OMG" on youtube.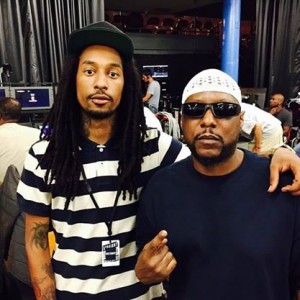 Waxxie
Son of MC Ren, Waxxie, first emerged in 2012 with his debut mixtape Sky Times – since then Waxxie has been elevating and perfecting his craft in the rap game getting ready for a new release.
With a distinct style from his fathers if you missed it ensure you give his mix tape a listen here and then read our full interview with him from early 2012.
Lookout for new music on DubCNN later this year.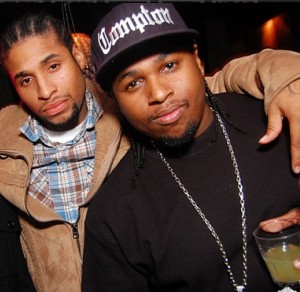 Lil' Eazy & Baby Eazy (E3):
Sons of the late great Eazy-E (R.I.P.), Lil' Eazy & Baby Eazy, have decided to fill the shoes of their father who put Compton on the map and changed the rap game forever. As a CEO of his company NWA Entertainment, LLC and managing artists such as The Compton Money Gang, Lil' Eazy has been putting in work holding up his fathers' legacy with two mixtapes under his belt Cali Untouchable Radio 14: Rebirth of Gangsta Rap and This Ain't a Game. 
Baby Eazy, has been making his impact in the rap game representing for his father with his debut mixtape @BABYEAZYE, collaborating with French producer Cartel Sons for his second release Solo But Not Alone with many future collaborations and projects in the making.
Check out Lil' Eazy, Baby Eazy along with the Compton Money Gang below:
Curtis Young fka Hood Surgeon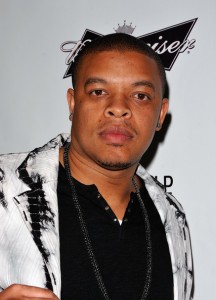 Last but by no means least is Curtis Young fka Hood Surgeon, son of the legendary Dr. Dre. Born in 1981 the DJ and then rapper first emerged on the scene in 2005/6 under the moniker Hood Surgeon [see DubCNN archives].
In 2014 he became known by his birth name Curtis Young and spoke to DubCNN about his father, the upcoming NWA movie, his mission to establish himself as the next mogul of our generation, as well as his top 5 MC's of all-time – if you missed the interview watch it below!