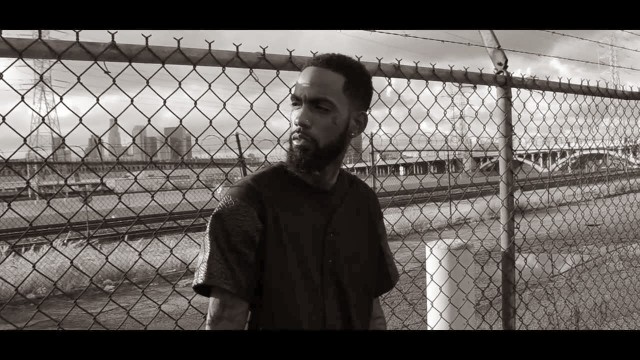 Rewinding the tape back to 2006, I was hotboxin' my homies whip in Pasadena when I first heard a nineteen year old artist by the name of Dubb. He was featured on "The Cypha", a joint on one of The Game's many Blackwall Street mixtapes then that also happen to feature San Fran giant Ya Boy, a young Jay Rock, Game's former protege Juice, and KDot, before the masses addressed him as Kendrick Lamar. Not only did Dubb gas on the last two minutes of the original Busta Rhymes instrumental leaving no room to follow, but also simultaneously making me an avid fan when he said, "…I'm the shit nigga, listen up. I'm straight crack out the kitchen bruh, before you cut it & pitch it". That direct rawness made me a believer of his bright future, which is presently blinding those who doubted his vision with his most recent release Perfect Timing hosted by both DJ Skee and DJ WhooKid.
Determined unique beyond belief is an acronym fitting and defining of an artist whose patience has paid & has positioned himself to stare success in the face. A self educated gangsta with a social awareness reminiscent of Tupac, complimented by skills as a well-versed rhymer, Dubb brings a balance between a conscious outlook while still leading a thug's life.  As stated on titled track "Favorite Things", "growing up all I had was my imagination", and judging by the creative content in this particular project, that's all he'd ever need. Solidified in the streets, and soon to be the same in rap, Dubb enlist none other than west coast OG Crooked I, talented tandem Jake & Papa, along with beast coast brethren Emilio Rojas and Joell Ortiz, adding to the project's profound potency.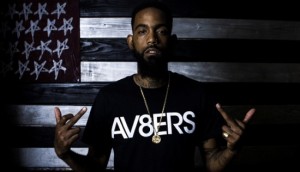 As if having features from half of rap super group Slaughterhouse doesn't assure his rap prowess, this battle tested MC blesses the record "Doubt Demons" with a barrage of bars speaking to his true humanity, while personifying the pressures faced by both him and his people. Highlighting the black community's socio-economic struggles through notable joints like "Middle America" and "Reverse Racism", he tackles issues seemingly taboo in the hood. He speaks openly saying, "complaining about the cops while we take our own lives", & shedding light on the current yet historical impact of police brutality while calling to question his own community and the part they play in the problems as well. Then on a personal note, he takes it a step further in stating, "my whole family on welfare, so you can keep that half ass health care", expressing his soured sentiments towards our country's government & the generational genocide he refuses to succumb to.
Stemming from the concrete, this ghetto rose is one who's growth you can truly appreciate. Now eating from the fruits of his labor, Dubb's organic approach shows us an artist who is deeply rooted in his hustle as heard on records like "My Day" and "Grindin'". I have a great deal of respect for an artist who does it for the passion & gets their check on the back end, and even more so for a man who handles his as a father. "Q's Lyrics" without question is the most heartfelt track on the entire project; a father daughter moment encapsulated in music for his avid listeners as he adamantly admits his unconditional love for her. To bring it full circle, and around the block, Dubb's Perfect Timing embodies its own title to the very letter, precisely calculating the moment when his music was needed & necessary. Conscious with his content, accompanied by thuggish mannerisms and a gangsta's perspective, Dubb is one player to watch for in his competitive Western Conference. Tailored by the streets & suited for the game, the strength of his project speaks to the individual strides he's managed to achieve admit adversity, and signifies an artist aiming for longevity and legacy.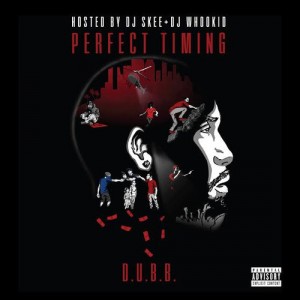 Download Dubb – Perfect Timing: on DubCNN.com