On the verge of both artists preparing to release new projects, Long Beach native Tru Heru teams with a delicate yet deadly Doja Cat over a promethazine induced pulsating production purposely named after Dragon Ball Z anime character "Lord Cooler".
Seemingly themed in another dimension and dealing with the supernatural, the surprise single brings together a talented pairing radiating with that same super Saiyan orange glow; along with a calm, yet crushing cadence & confidence as they work the record in unison.
With thousands of plays overnight, expect more collaborative efforts in the near future from these kindred artists whose vibes and chemistry naturally transcended onto the track.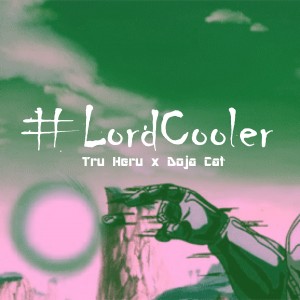 Tru Heru feat. Doja Cat – "Lord Cooler" (Audio) | https://soundcloud.com/eastgod/lord-cooler-ft-doja-cat