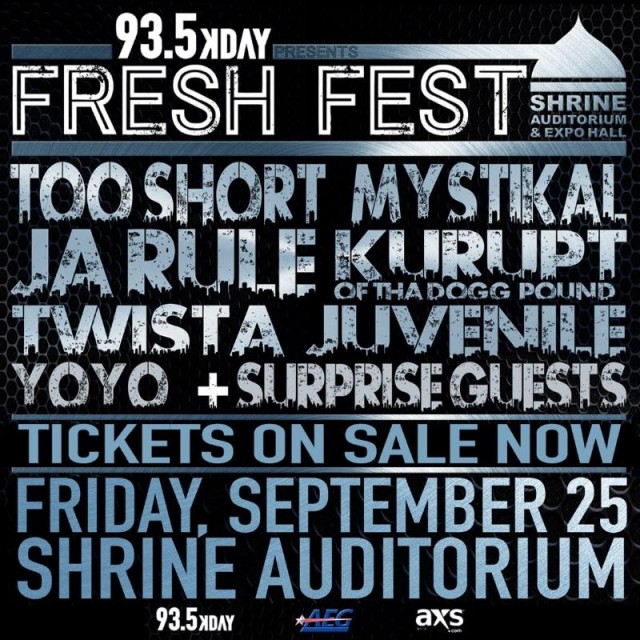 Legendary hip-hop radio station, 93.5 KDay, will host their Fresh Fest event Friday, Sept. 25, 2015 at the Shrine Auditorium.
For those who have been living under a rock, KDay is one of the most recognizable brands in radio, as well as the rap game. Expect an electrifying array of performances from various hip-hop luminaries.
Artists including Kurupt, Mystikal, Too Short, Juvenile, Twista, Ja Rule, Yo Yo, and many surprise guests will be gracing the stage, performing their latest and greatest.
Get tickets here, and be sure to stay tuned in to DubCNN for updates on this epic event.
Tune in to 93.5 FM KDAY on the radio, or online at www.935Kday.com. Follow KDAY on Twitter @935KDAY
Shout out to PD Adrian Scott.