Recently, DubCNN caught up with two of the members of the LBC Movement, Kodac and Yung Zeke.
We go in on a multitude of topics with the Yung Zeke, who has been on tour with Snoop Dogg, Daz, and Kurupt…and is heading to SXSW this month, and Kodac, who has been working with Yung Zeke and was named the "6th Man" of the LBC Movement by Snoop Dogg. Kodac will also be performing at SXSW this month. Follow Snoop Dogg on Twitter. Follow Kodac on Twitter. Follow Yung Zeke on Twitter. Follow the LBC Movement on Twitter. Check the exclusive interview and drop a comment. Only on DubCNN.
LBC Movement Presents "KINGKODAC" – WHO @M I VOL.3 dropping April 3rd on datpiff, etc.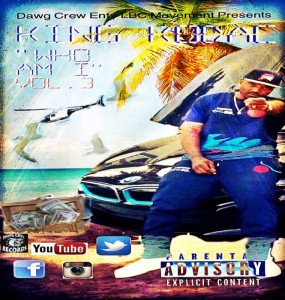 DubCNN Exclusive Interview: Kodac and Yung Zeke of The LBC Movement (Video)