Best Kept Entertainment artist C-Sharp has just released his latest project, an Adrian Swish hosted mixtape titled "Driving Habits".
The project which features appearances by Matt Allenn, Kevin Parx, Compton Buck, as well as BKE members Kaliber, Chubbs Sinatra is packed with production from Double A.
The 20 track project has something for everyone and we can bring you the full download below – as well as to stream for FREE! If you missed his video for the single "Flex On 'Em" watch that now here.
C-Sharp – Driving Habits (Mixtape) Hosted By Adrian Swish (Stream/DL)

C-Sharp – Driving Habits (Mixtape) Hosted By Adrian Swish (Tracklist)
01) Cool Calm Collected
02) HotBox feat Kay Kay
03) What it do ft Matt Allenn, Compton Buck, Young Skeet
04) Flex on em
05) Lotta Money feat Kevin Parx
06) Cali Life
07) Faded feat Spree
08) Hold Me down
09) Great
10) Welcome To The Juice feat Kevin Parx, Matt Allenn, Kaliber
11) All I Ever Wanted
12) After Party feat K-lien, RYG, Milli Hutch, Graveodie
13) Deon Sanders feat CA
14) Everybody
15) Gotta Get It
16) Why are you feat Rookie Cartrite
17) The Mirror feat Kaliber, Cashis, Chubbs Sinatra
18) Crazy Sometime
19) Against all odds feat Phaness, Bigg Devil aka Middle finger
20) Smoke n' Pass Out (Bonus Track)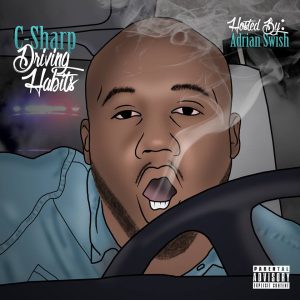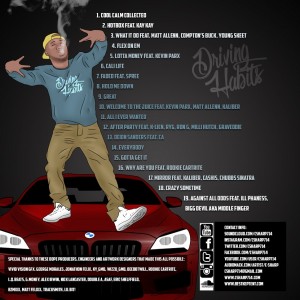 Drop a comment after listening, below!