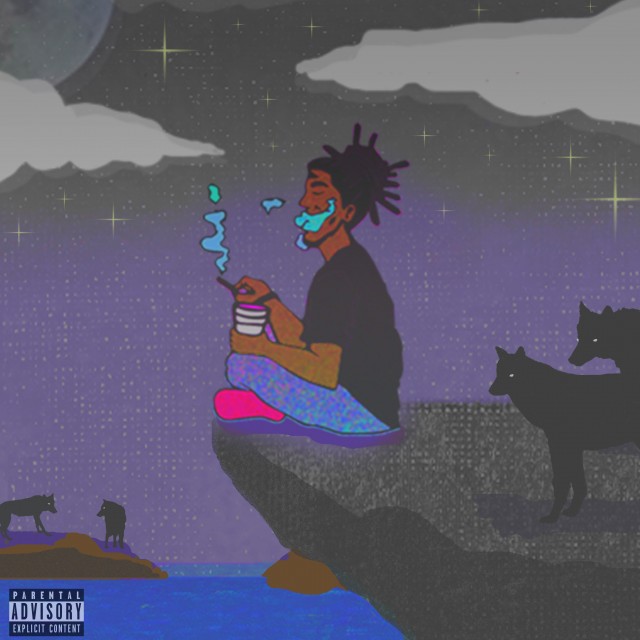 Speak it into existence. Manifest it into reality. Breathe life into thoughts and ideas. Attract opportunity and success. This is the mentality of Tru Heru, who currently is quietly carving out his own lane in a city recognized for so many of the game's influential figures, from The Doggfather, Snoop, to the mic menace Crooked I, and back again to young Crippers like Vince Staples and Joey Fatts. Having released The Art of Dying last year, I felt it was time to revisit the evolution of a Long Beach native and artist's emotional enlightenment and the transcendence into his next musical phase.— possibly discovering new gems left behind by the self aware street spirit.
The lead record "Art Of It" opens the mind, capturing a sense of both arrival and awakening in one musical moment. Venting with a calm conviction, his confrontational style isn't problematic but rather the sound solution to breaking through the mental borders and barriers we allow ourselves to build. Humble, yet hungry and on the hunt, Tru transitions from his insightful intro to a chaotic collage of colliding sounds, but still finds a peaceful pocket to deliver "The Motive II" (a continuation of his record "The Motive" off his Metanoia mixtape).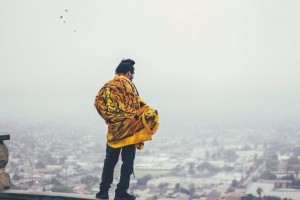 His speech is simple with depth, Heru moves on his own accord all the while sharing wise words worthy of your ear's attention. Embracing his inner villain while paying homage to a Dragon Ball Z character on "Lord Cooler," we get a taste of the seamless and talented blend of Tru and the universally loved and unique Doja Cat. As the lone feature on The Art of Dying, the two collaborate on a spaced-out production, characterizing their charismatic confidence as they've been "plottin' on the moon, tryna come up with some shit to do."
Keeping Doja Cat along for the ride into the next audio trip to the "Waffle House," Tru enjoys himself in a less inhibited fashion listening to her seducing serenades while he's "…gone off that syrup." About a dollar, but even more about evolution, Tru almost purposefully binges between his peaceful and chaotic worlds, tipping the scales, yet always regaining balance. Smoothly transitioning into the next track in terms of sense and fluidity with "Lost," the newly baptized OGG (Originality Gains Greatness) member has a creative flashback to a wild and reckless version of his old, less focused self.
"Coke and Xanax, I was fuckin' up my own mind…"
So lost with his soul lost, the repetitive sounding rhyme sheds light on some of his darkest times of feeling misguided and misdirected. Able to reflect on those same trialing experiences that in turn helped him triumphantly find his way, the record highlights his humanity and appreciation for his new found glories.
We are all shaped by situations, pressed to perform by outside pressures, let alone the ones we place on ourselves. Possessed by his passion and driven by his past, Tru finds himself fully focused and fueled by those same moments, making the record relatable —but more important, real. Moving forward to one of my personal favorites, and in all honesty the hardest-hitting record on the project, "Detached," Tru is as aggressive as you'll ever hear him, artfully arrogant, and (with reason) separating himself from the pack with an unheard style and unmatched presence.
Coming to an end with the self-righteous, yet self-redeeming record "Say They Do," the Long Beach street shaman wrestles with his own spirit over a more soothingly soft production. Almost as if he's self-analyzing in front a mirror, Tru takes a deep look into his own mind, and the at-times the erratic and wild intentions it projects.
Deep, by more than the poetic definition, and universal in every sense of the word, the always evolving and enlightening individual known as Tru Heru made one of the silently strongest impressions with The Art of Dying last year. Inspired by the teachings and text of Bruce Lee, his own heightened spirituality, his sovereign city surroundings and an insatiable hunger that expands into all realms of thought, this simply complex artist focused his third eye to better present a vision that demanded to be shared and seen.