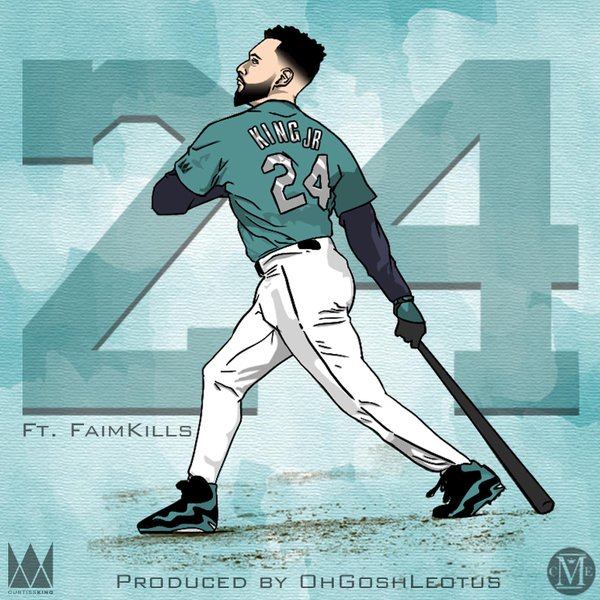 Artist and producer Curtiss King is a man of many admirable attributes, but if I had to choose one, I'd have to choose his relentless work ethic. Whether it's packaging drum kits for other aspiring producers, tutoring young creatives in his community, or schooling artists to how to manage their careers, King is always hard at work for himself and others.
That said, his new joint "24" is a fitting one, as it references back to greats like recent Hall of Fame inductee Ken Griffey Jr., and both the great & now retired Kobe Bryant and Charles Woodson as well. All noted as greats in their respective sports on the field, but praised even more for their work habits off it, Curtiss artistically trains in that same essence.
Bringing his IE brethren Faimkills with him as his designated hitter while paying homage to signature style homerun hitter Griffey Jr., King preps himself to swing for the fences, and connects. Tune in!