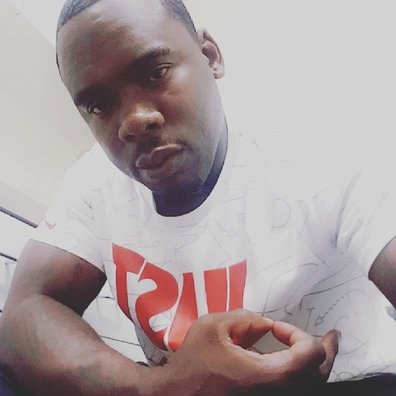 Today DubCNN sheds light on up-and-coming Los Angeles artist Dolow. Born in South Central, L.A., Dolow grew up between El Segundo and Rosecrans; and since the age of 14 and was involved in gangs, and in and out of jail. At the age of 18 he was sentenced 7 years for a robbery and served 6 years and 8 months of that sentence. After Dolow paroled, he slowed down and began to focus on his music. Check our exclusive interview with Dolow, as well as some new music from the West Coast emcee below. Interview conducted by West Haven Blast. Only on DubCNN.
DubCNN: DubCNN checking in with up-and-coming hip-hop artist, Dolow What's good fam?
Dolow: Awe nothin much man just tryna get it.
DubCNN: What initially inspired you to pursue a career in music fam?
Dolow: I just loved listening to different artists lyrics, and that made me wanna just give it a try. I love speaking for my people.
DubCNN: How would you describe your style?
Dolow: I'm a real dude out these streets so i speak about how i live; and i speak for my day 1's. So i would consider myself a gangsta rapper.
DubCNN: Talk to us about being born and raised in South Central, L.A. between El Segundo and Rosecrans.
Dolow: 4.Man its everything people say it is.i had to learn how to be street smart at a young age..i survived alot..and i thank God that im even here to say that.
DubCNN: Now, you have been a blood since the age of 14. You were also constantly in-and-out of jail. Can you talk to us about growing up in this gang-infested environment?..And your experience with extended incarceration?
Dolow: It was hard, but i blamed no one but myself. After being incarcerated once i could of made the decision to change but i didnt. I was addicted to the streets and fast money so i kept going back and forth. Jail was hard for me; i missed out on alot within that 7 years. I'm still trying to catch up and I've been out 4 years.
DubCNN: With your renewed focus, what distinct element do you plan on bringing to the rap game?
Dolow: I'm a different voice and i know how to use my words; I know what i am saying. But my reputation mixed with my ability to deliver our struggle is what I'm bringing to the table.
DubCNN: Top 5 MC' of all-time?
Dolow: 1.Tupac 2. Fabolous 3. Lil Boosie 4. Kendrick Lamar 5. Earl Swavey
DubCNN: What are your feelings on all of the recent assassinations of inner-city people of color by law enforcement? Is there any solution/resolution to this problem, in your opinion?
Dolow: Yea i think both sides play a part. But the law enforcement knows what they are doing. Most of the deaths were avoidable. My opinion of a good solution would be to start charging these cops with murder.
DubCNN: What do you have on deck for 2016-2017 Dolow?
Dolow: I'm working on my mixtape that should be dropping within a couple months. I'm really working hard.
DubCNN: Where can fans find you via Social Media fam?
Dolow: Check out my soundcloud @dolow intoodeep. And Facebook.
DubCNN: Thanks Dolow, from DubCNN. Anything you would like to add fam?
Dolow: Yes..i thank you guys for the interview. I'm working hard and hopefully we could do this again.
Dolow – Ona Set [Audio]
Dolow – Issue [Audio]
Dolow – What U Wanna Do [Audio]