DubCNN alumni and producer Tommy Black has linked with Fokes once more, for a new EP.
Earlier this year Sweden's own Tommy Black was back on DubCNN alongside, Chapee, a rapper also from Sweden, for the track "Sumtimes."
Today Tommy Black has released a new EP, this time alongside Fokes. The astute regular readers of DubCNN may remember Fokes from his earlier collaboration with Tommy Black in 2013, on "Above Sea Level" featuring the wordsmith Mykestro.
That track was said to be the first single from the South Central MC and his "upcoming EP 'The World's Tallest Building'" – sadly delays meant we heard nothing more…until now.
LA Spitter Fokes aka "Fokes I'm That Dude" was formerly signed to Soopafly and has now released his street mixtape / EP called "World's Tallest Building." The 5 track EP, which you can stream or download below is not to be missed and sees Fokes undeniable skill perfectly layered over Tommy Blacks stellar production!
Fokes – World's Tallest Building (EP)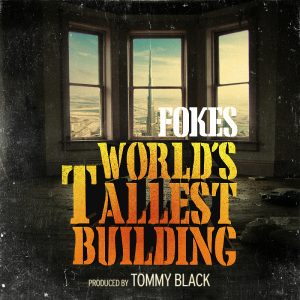 Enjoy, drop a comment and then follow Tommy Black on Twitter.