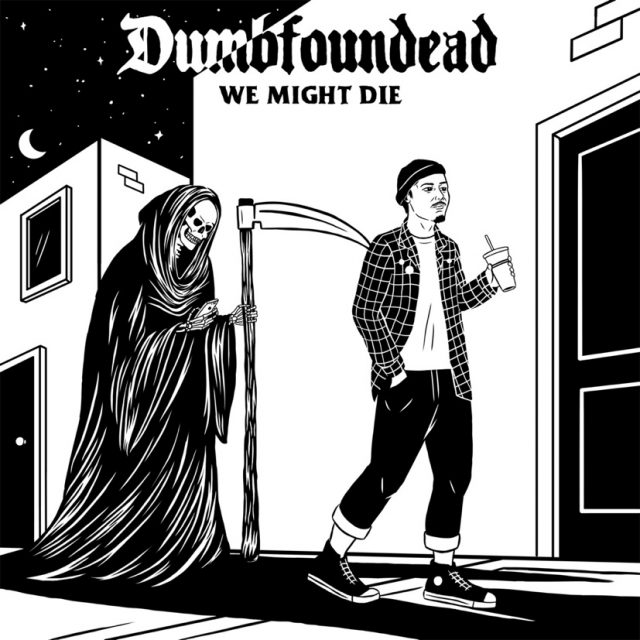 DUMBFOUNDEAD & COMPLEX
MIXTAPE PREMIERE:
WE MIGHT DIE
NEW TOUR KICKS OFF JANUARY 2017
Los Angeles emcee Dumbfoundead partners with Complex to premiere his highly anticipated mixtape We Might Die. With hard-hitting production by Getter and Stereotypes and artist features by Too $hort, Jay Park, and Nocando, Dumbfoundead's reflective 10 track project unveils immortality within a fatal world.
Dumbfoundead explains, "We Might Die was a tape reflecting the mood I was in, looking at the world through my phone. The youth and older generation both feeling immortal while the world is crumbling down around us. I wanted to talk about living wild, death and legacy on these tracks as I approach the end of my 20s. Sorry to be a downer, but enjoy!"
Stay tuned as Dumbfoundead will release a brand new music video for "Murals" in the coming weeks and is scheduled to hit the road in January for his national We Might Die Tour. Meanwhile, fans can indulge in his gorilla styled "Harambe" which The Fader praised him for "shining a light on political unrest while also paying homage to the Cincinnati Zoo's late star gorilla Harambe."
We Might Die follows a summer where the Korean-American advocate gained a lot of attention by fiercely confronted Hollywood's offensive stereotypes with his #1 trending lead single "Safe." Superimposing his own face over the faces of white actors of iconic films, Dumbfoundead spotlights the Asian American narrative and anti-whitewashing anthem that was featured on the homepage of CNN,The Los Angeles Times and Al Jazeera.
DUMBFOUNDEAD – WE MIGHT DIE TRACK LIST:
01. Murals (Prod. by Stereotypes)
02. CA$HPASSION x Dumbfoundead – All In ft. KOHH (Prod. by Stereotypes)
03. Ancestors ft. Donye'a G & YEAR OF THE OX (Prod. by Stereotypes)
04. We Might Die (Prod. by brandUn DeShay)
05. Safe (Prod. by Harley Mac & King Kanobby)
06. Hit And Run ft. Nocando (Prod. by Two Fresh)
07. Cochino ft. Too $hort (Prod. by Getter)
08. Harambe (Prod. by Getter)
09. Banned In The Motherland ft. Jay Park, Simon Dominic, G2 (Prod. by Josh Pan)
10. Hold Me Down (Prod. by Getter)
https://www.dumbfoundead.com/#wemightdie
DUMBFOUNDEAD SOCIALS: