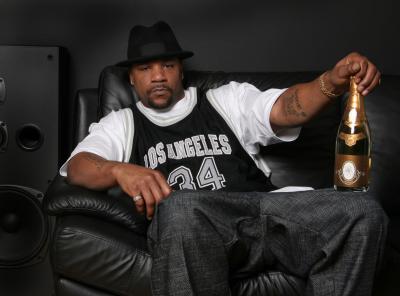 Last week, Tyruss Himes better known by his stage name Big Syke, was found dead at his home in Hawthorne; reports indicate natural causes. Big Syke's stage name was a revision of his childhood nickname, "Little Psycho".
No foul play is suspected; Big Syke is believed to have passed away due to natural causes. The 48-year-old reportedly had a history have heart issues and obesity.
In 1990, Big Syke started a rap group called Evil Mind Gangstas with rappers Domino and Mental Illness. He met 2Pac in 1992, and joined 2Pac's group Thug Life, after Evil Mind Gangstas only album, All Hell Breakin' Loose, was released. After Thug Life broke up, and after 2Pac was released from prison, Big Syke appeared on four tracks on 2Pac's All Eyez on Me album—"Picture Me Rollin'", "When We Ride", "All Eyez on Me" and "Check Out Time". He was also affiliated with the 2Pac group, Outlawz, adopting the name Mussolini.
R.I.P. Big Syke