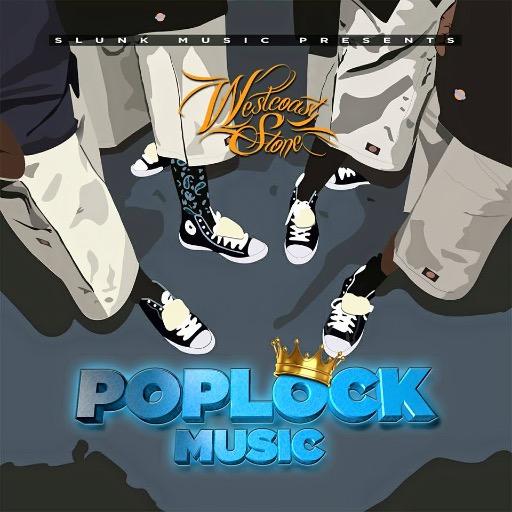 Recently, DubCNN sat down with major West Coast hip-hop music producer and artist, Westcoast Stone, for an exclusive interview. In the interview we discuss how he got his start in the music game, his creative process when making tracks, his top five MC's, and much much more. Check the interview below and follow Westcoast Stone on Twitter. Only on DubCNN.
---
Interview Conducted by West Haven Blast (2017)
---
DubCNN: DubCNN checking in with major West Coast hip-hop producer/emcee on the rise, Westcoast Stone. What's good fam?
Westcoast Stone: Just trying to put paint where it ain't. lol
DubCNN: Ok. First of all, how did you get your start in this game Stone?
Westcoast Stone: I was introduced through Big West, Tracy Trey, Silk, and Clever, at Solar Records in L.A. That was my first time in a professional studio.
DubCNN: What made you want to pursue music as a career?
Westcoast Stone: I've always had the love for music, since I was a little boy. I play seventeen different instruments by ear, and never went to school for it. It has always been a gift, so I wanted to keep going. I was addicted. lol
DubCNN: As a producer, what is your creative process when assembling a track?
Westcoast Stone: I go with whatever my heart, mind, and soul says. I never know what kind of track I'm going to make, I just let my fingers do the walking.
DubCNN: What was your experience like, coming up on the West Coast?
Westcoast Stone: I loved it. The west is the best. My experiences meeting new people, working with different artists, new producers, etc. Just surrounding myself with positive things and not getting into the negative circles.
DubCNN: You have collaborated with quite a few major hip-hop artists fam. Do you have a favorite?
Westcoast Stone: Yea, I've worked with a bunch of artists, but I loved working with uncle George Clinton. I learned so much. Also Rick James. We never did any work together, but we always had conversation and he would always give me feed back on my music. Classic memories.
DubCNN: Who are your Top 5 MC's of all-time? Producers?
Westcoast Stone: Redman and Meth, Jadakiss, Tray Deee, Short Khop, A Tribe Called Quest…and Busta Bus; that's seven. As for producers…Scott Storch, Dr. Dre, Daz, Bosko, and Westcoast Stone. hehehe.
DubCNN: You also have quite a few projects out right now, including songs with Too Short, Suga Free, etc. Can you tell us a little bit about some of the projects out now? And are the project available now for purchase?
Westcoast Stone: Yes i have "Salute the West" on itunes, amazon, and google play, as well as "Stonerz Music" and "Poplock Music". Music also available on YouTube, Vevo, Pandora, iTunes, Spotify, Amazon, and Google play…everything under Westcoast Stone. Google me too.
DubCNN: What other projects does West Coast Stone have on deck for 2017?
Westcoast Stone: I'm working on a gospel album; I have to give thanks to God who has blessed me with this gift. Without him I'm nothing. I have upcoming albums titled Mammoth, Anecdote, Poplock Music 2, and Salute The West 2. I'm working on them now.
DubCNN: Where can fans find you on social media?
Westcoast Stone:
westcoaststone on Facebook. westcoaststone on Instagram.
Slunk music on Twitter.
westcoast stone YouTube.
Westcoast stone vevo.
westcoast stone on Pandora.
If u need beats email is: westcoastmusic.310@gmail.com
DubCNN: Thanks Stone; from DubCNN. Any last words? The floor is yours.
Westcoast Stone: Stay grinding, the world is yours, never give up, play to win, and thank you to DubCNN for supporting me and my music; shout out to West Haven. Keep God first in everything you do. God bless; much love.
Download "Westcoast Stone – Dodger Dog (ft. Short Khop and Suga Free)" Here