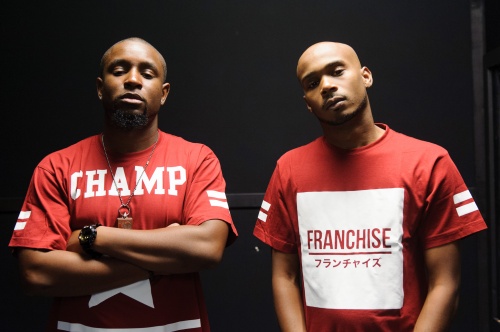 Banging out energetic and innovative sounds since 2009, with their first placement on 50 Cent's 'Before I Self Destruct' album, this artistic duo has been making major noise with a Grammy nod and over 150 placementsaartistrtists such as Faith Evans, T.I., Nipsey Hussle, The Game, B.O.B, Casey Veggies, Dom Kennedy, Lupe Fiasco, 8Ball and more.
Over the last few months, Mike & Keys have been on a constant grind with various artists for their summer and fall releases.
"On lockdown and creating music memories is our mission, we've worked non-stop on four artist albums and EP's over the last three months and are ready for more." -Mike & Keys
Nipsey Hussle, one of the major artists who invited the work of these two creative producers, is no stranger to this duo, with previous mixtapes completed and now his latest album "Victory Lap".
"We just went underground to work and we just completed our greatest conquest ever! 'Victory Lap' words can't explain!!" – Mike & Keys
On December 1st Nipsey released the first single, "Rap Niggas", (prod by Mike & Keys) from his highly anticipated album.
The digital sound duo have also worked with artist BJ The Chicago Kid (Motown).
"This was truly transformational as we worked with BJ from a being a great writing talent to an artist." – Mike & Keys
Mike & Keys also recently worked with Jay305 (Interscope) producing 3 singles on his anticipated debut album.
Powered with their managing partner, Big Reese Johnson, 2018 is shaping up to be an amazing year for this team.
Look for more from Mike & Keys.
Nipsey Hussle – Rap Niggas (Official Video)
Mike & Keys management inquires: Reese Johnson FuturistiksReese@gmail.com