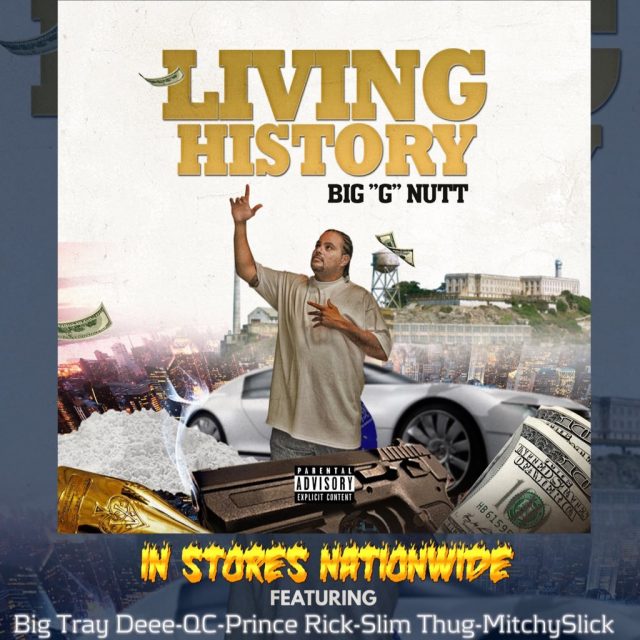 Artist Big "G" Nutt recently finished serving 10 years in the New Mexico Department of Corrections for drug trafficking and a case where his young daughter was attacked by their family dog. He received a thirty year sentence with ten suspended, leaving 20 years in the Department of Corrections and with good behavior he was released in 10 years.
Now back in the studio he was able to link with some of rap's legends like Big Tray Deee of the notorious Eastsidaz, W.C. of legendary Westside Connection, Mitchy Slick of Wrongkind Records, Damu, Slim Thug out of Houston, Prince Rick and others to put together a dope new album for 2017-18.
With production by some of the best, the album is destined to show high caliber potential as everyone's talents come together. "Living History" can be streamed and/or downloaded below! Stay tuned.
Download "Big G-Nutt – Living History" Here:
https://itunes.apple.com/us/album/living-history/1310770460