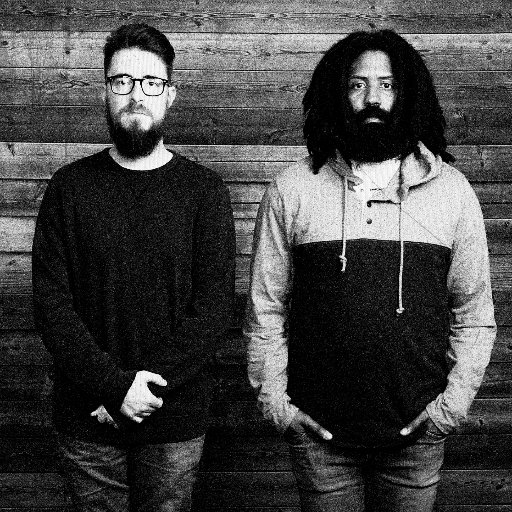 On his 40th birthday (March 16, 2018), legendary LA rapper, MURS, released his new LP, A Strange Journey Into The Unimaginable, The project is the most personal body of work the MC has ever created.
"A Strange Journey Into The Unimaginable" catalogs the most trying four years of the acclaimed MC's life. From the dissolution of his marriage and his mother falling ill to the tragic stillbirth of his son, MURS emerges with a poignant, powerful, and poetic body of work. Produced exclusively by Stange Music in-house production impresario Seven, the record features a powerhouse guest list with Tech N9ne on "Same Way", Fashawn & Prof on "G Lollipops," Propaganda on "Powerful," John Givez on "Midtown," XV on "Whiskey & Patron," and more in addition to contributions from musicians such as Patrick Page [The Internet], punk rock icon Chuck Treece [McRad], and Dear White People composer Kris Bowers, among others.
MURS explains, "You don't really know who you are until you hit rock bottom. I'm reaffirming that I'm not broken. After everything happened, I had nothing I wanted to say musically. I was in the midst of so much shit that I really couldn't speak on where I was…Because I didn't know where I was. November was seven-and-a-half months after my son died. I spent the summer with my oldest son. I was getting back to normal little by little. I thought I could stay at the bottom and wallow, but I had Strange Music reserve the release date two years ago. They pressed me to stick to the deadline. It worked. I've always made vulnerable music and been through some things. However, it was nothing like the last four years. So, I screamed back into the abyss."
Seven added, "MURS is an artist that I've always wanted to work with, but never thought I'd get the opportunity. So, being able to make this album with him was a big deal to me. I tried to produce it from a fan's perspective—just trying to make the songs I would want to hear him on. I thought that approach made it feel inspired. It's a personal body of work forth of us, and it was therapeutic. It's definitely something new and different for my career."
Download the album now on iTunes.
MURS also recently dropped his mini music video for the opening cut off the album, "The Unimaginable", featuring Robots&Balloons. Check the video below.
TRACKLISTING:
01. "The Unimaginable" [feat. Robots&Balloons]
02. "Melancholy"
03. "Midtown" [feat. John Givez]
04. "Same Way" [feat. Tech N9ne]
05. "Powerful" [feat. Propaganda]
06. "G Lollipops" [feat. Fashawn & Prof]
07. "Superhero Pool Party"
08. "Whiskey & Patron" [feat. XV]
09. "A Lean Story"
10. "Lo-Fi Nights"
11. "So Close So Far"
12. "Celebrate"
13. "Vows"
14. "God Is The Greatest"
For more info on MURS
facebook.com/murs
twitter.com/murs
instagram.com/murs316