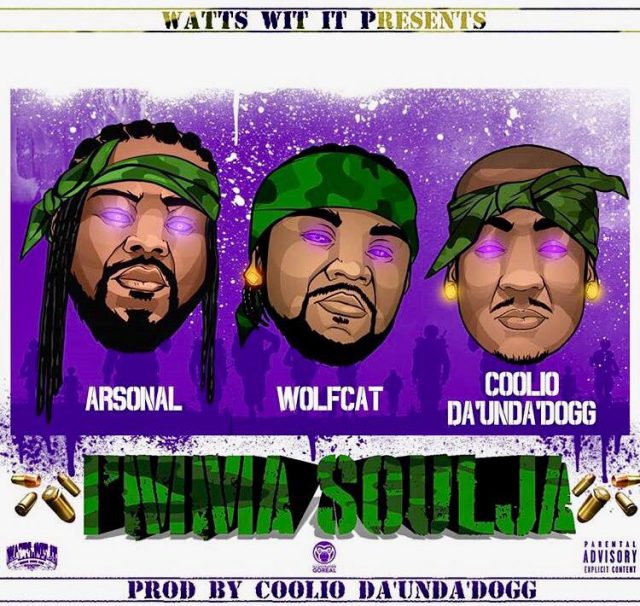 Based out of the Jordan Down housing project, Watts California artist Wolfcat, has been putting down game for over a decade. The Watts, California native has released a slew of albums under his 'Watts Wit It' record label, including his latest release 'C.A.T.', which is an album strictly dedicated to the ladies.
Now Wolfcat has teamed up with two heavyweight champions for his new single 'I'mma Soulja'; the battle rapper Arsonal from New Jersey and the underground hip-hop legend Coolio Da'Unda'Dog, who is known for his signature laid back flows and collaborations  such as 'California Livin' with the now deceased hip-hop legend Mac Dre.
Wolfcat's latest single 'I'mma Soulja', also produced by Coolio Da'Unda'Dogg, is equipped with heavy bass lines that delivers a catchy hook with each artist contributing their own unique style of flows. Though each artist has their own instinct style; they are all able to merge into the same lane and create a quality banger for the masses to enjoy.
'I'mma Soulja' is avaible now on iTunes and all digital music outlets!