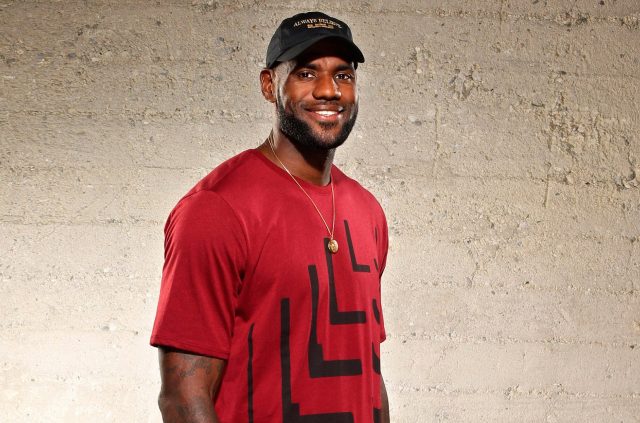 Ice Cube welcomes LeBron James to L.A.
Yesterday was a good day. Welcome to LA @kingjames pic.twitter.com/5R1rgK8tEK

— Ice Cube (@icecube) July 2, 2018
LeBron James has officially agreed to a four-year contract, worth a reported 154 million dollars, with the Los Angeles Lakers.
Age 33, James dominated the NBA's Eastern Conference this past season, leading the Cleveland Cavaliers to their fourth straight finals appearance. James finished the season among the league leaders in scoring (27.5 points per game), rebounds (9.1 per game), assists (8.6 per game) and games played (82 games). He also placed second in the Kia MVP race; an award he has previously won four times.
The Lakers, who yesterday struck out on landing Paul George, will now look to surround LeBron James with further star power to bolster their roster. Rumors have been swirling about DeMarcus Cousins possibly bringing his services to the Lakers, as well as well-reported trade talks with the Spurs regarding Kawhi Leonard.
In other news, the Lakers have also announced that they have signed notorious LeBron James nemesis, Lance Stephenson, to a one-year deal. Stay tuned!
https://twitter.com/RamsNFL/status/1013577760894144513?s=19
— Klutch Sports Group (@KlutchSports) July 2, 2018