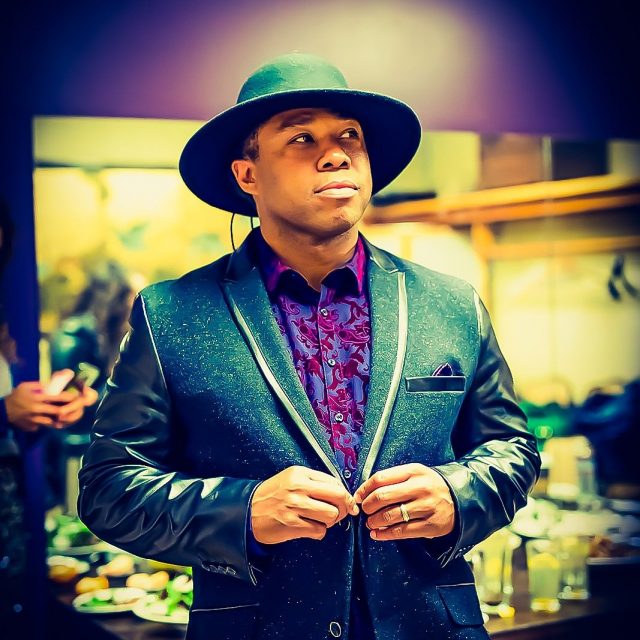 Introducing Oakland, Ca. R&B/Hip-Hop artist, Jonah Melvon
Over the generations, the San Francisco Bay Area has been breeding grounds for some of the most revolutionary music to ever have been released. Dating way back to the futuristic funk of Sly & the Family Stone all the way up to Too $hort, E-40 and Mac Dre, that cool Northern California flavor has consistently created the newest innovations in urban music.
Keeping true to the tradition of making classic material, Bay Area native son Jonah Melvon is initiating the most cutting-edge musical movement to emerge from the region in decades. With his spanking new album, Rain Water Project, and a whopping three new singles "What's Good for You," "1099" and "Thinkin of You," this multi-talented rapper/singer/songwriter is primed to rise to the top of the charts.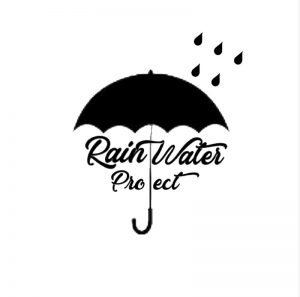 "My music is raw. It's lyrical; it's socially conscious. If I'm rhyming or singing, it has a lot of depth in it. It has some level of healing, some level of consciousness," he explains. "My music is the Bay. The Bay lives in my music." – Jonah Melvon
Born in San Francisco to a mother who migrated from New Orleans and father from Chicago, Jonah moved to North Oakland with his family before he could barely walk and raised in a quiet, middle-class area known as Lake Merritt. And while his two-parent home was stable, the same couldn't be said when he ventured away from home.
"I played sports, and sports took me everywhere. I was playing ball in places like East Oakland, and it was very scary," he laughs. "A part of that was this area we used to call The Village, where I played baseball in a neighborhood that had crack houses behind me. So I'm 12 years old in left field, nervous if something was going to go down." – Jonah Melvon
He continued to play baseball and football all through high school and even played a season at a local junior college. He would not delve into music, however, until his sister and cousin convinced him. His sister Adesha was an aspiring singer who had made quite a name for herself locally and needed someone to produce some music for her.
So Jonah and his cousin lent her a hand and started producing tracks for her. He wouldn't start making his own music, however, until a few years later when he was attending San Jose State University. He met a couple of guys who believed in his music and suggested he record his own sounds. Jonah took them up on the offer, and before he knew it, he had cultivated a local following. Before it was all said and done, Jonah had recorded eight demo CD's and made a hefty profit selling them hand to hand.
"My dreams were cultivated in Oakland. My discipline was cultivated in San Jose," he reflects.
Riding the momentum of his popularity, he released his first full-album in 2009 called This Is the Year. To promote his music while earning some steady income, Jonah assembled a live band called So Timeless. And over the few years, they paid the bills by playing at local clubs, weddings, parties and anywhere else that would book them.
They played with the likes of R&B star Miguel, Goapele, Ledisi, T.I., EPMD, Black Eyed Peas and Heiro, just to name a few.
"You can make a living playing seven nights a week in the Bay," says Jonah. "We got hired a lot, so we got lost in making money, which is a good problem to have. But I knew that I couldn't continue doing cover tunes of other people's music if I wanted to concentrate on my own branding."
So Jonah stepped down from the band, started another company Left University and landed a job as songwriter for a music label. But when he wrote a song that charted on Billboard, Jonah came to the boss and asked for either his publishing rights from his music or a bigger check upfront. When the boss declined his offer, Jonah jumped ship.
"Most people don't want you to have equity in business," he divulges. "Once I started asking about equity, there was a problem. Everybody was making money off me but me." – Jonah Melvon
Now with all of that behind him, Jonah Melvon can finally concentrate on building his own brand. With a charisma that cannot be defined, old school soul and a message mixed in with his mesmerizing melodies, his music draws people to him with a familiar flare that makes people fall in love with his smooth swag. And he puts his talents on full display with the recent release of full-length album Rain Water Project and three lead singles "What's Good for You," "1099" and "Thinkin of You."
"I knew I had to do my own music when so many people kept coming up to me and asking, if I had any of my own original work," Jonah explains. "This is what the people have asked for, which makes this process even more special." – Jonah Melvon
https://itunes.apple.com/us/album/rainwater-project/1449728680
Stream the latest project by Jonah Melvon below!
Stay tuned for updates on Jonah Melvon and be sure to follow him on all social media platforms!
Instagram.com/jonahmelvon
Twitter.com/JonahMelvon
facebook.com/jonahmelvon
jonahmelvon.com