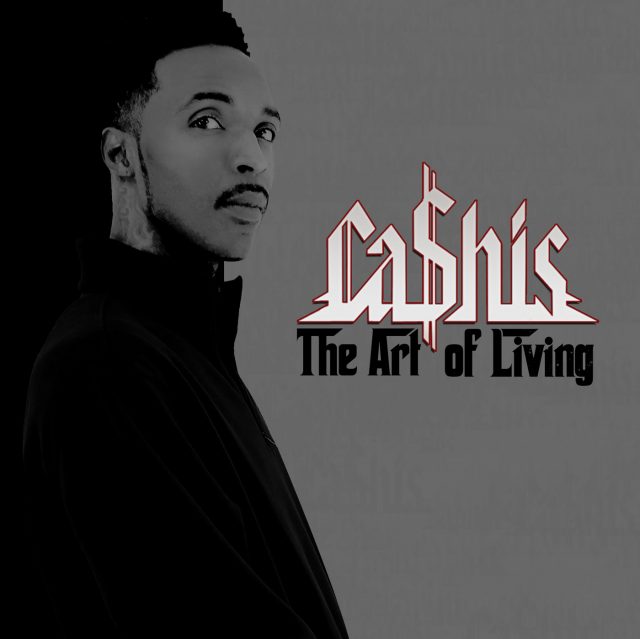 Ca$his Returns With 'The Art Of Living'
Shady Records Vet Preps New Album, The Art Of Living, Which Will Be Released On 5-3-19
Some of us are born destined for stardom. And while he has experienced just about everything the music industry can throw at you over the course of the last decade, Ca$his certainly falls into this category.  
Discovered as a teenager, Ca$his' ascension happened rapidly, as he was signed by Shady Records and thrust into a starring role as Eminem's new protégée on the Shady Records Platinum selling compilation Eminem Presents: The Re-Up (2006). Ca$his appeared on six tracks on said project, including his scene stealing solo-track "Talkin' All That." His debut Shady Records project, The County Hound, was released in 2007 and featured production from Eminem on all but one track from the EP. Em was also the only featured guest ("Piston Poppin") on the project.
After experiencing delays with his Shady Records debut album, Ca$his secured his release from the imprint and officially released his debut album, The Art Of Dying, in 2012. The project included appearances from The Game, Royce Da 5'9 & Rick Ross, and production from Eminem and his long-time collaborator Rikanatti.   
While some may label The Art Of Living as Ca$his comeback project, he has built a loyal fanbase over the years and he still churns out a million monthly listens on Spotify. Still, there is no disputing that The Art Of Living is the album that Ca$his fans have been waiting for.  The project is a triumphant return to form, highlighted by forthcoming singles "What Ca$his Bout," "Look At Him," "Pacen" & "Parlay."  
"The Art of Living is the first installment of my Ca$his Art series trilogy. It's my best album to date, and rare art," the Chicago born emcee who now resides in LA, CA commented.  "The vibe is all me, as I made a conscious choice to not have any quest features. I want to showcase that I have a variety of vibes and musical styles.  My comeback is based on my own work and not a compilation album, ya feel me!  This album is all about the name on the front of the album. All you have to do is press play; the music speaks for itself."
Ca$his' The Art Of Living will be released on 5-3-19.
You can now purchase, add and favorite Ca$his' The Art Of Living at your preferred DSP: https://orcd.co/theartofliving
Tracklist for Ca$his – The Art Of Living:
1.) "The Realest" 
2.)  "Look At Him" 
3. ) "What Ca$his Bout"
4.) "Roll Up"
5). "All Tha Time"
6.) "Energy"
7.) "Tha Land"
8.) "Parlay"
9.) "Full Attention"
10.) "Pacen"
11.)" Trappen Down The Line"
12.) "Really Wit It"
13.) "Errwhere"
14.) "When I Ryde"
For More Information:
https://twitter.com/TheRealCashis
https://www.instagram.com/realcashis/
The Art Of Living:
iTunes Pre Order: https://itunes.apple.com/us/album/the-art-of-living/1457682403
Ca$his – What Ca$his Bout (Official Video)