With the releases of "I'm the Reason," "Never Give Up" and "Tragedy," OG Cuicide has built an undeniable buzz leading up to an explosive 2019. His new video, "Know My Pain," premiered on BET Jams this month and kicked off his new album campaign, titled "OGs Are Forever."
Cuicide is not only a business owner and activist, more importantly, he is a survivor. OG Cuicide has grown his 40k Instagram following through his vintage West Coast lyricism and motivational message to overcome all adversities; his street gospel. He carries the heavy burden, known as the City of Compton, on his back, heavily supported by fellow West Coast artists like Kurupt and Snoop Dogg.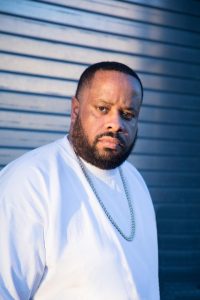 "I spent three years recording this album," OG Cuicide reveals. "Put in my blood sweat and tears into everywhere every sentence every letter three years ago was not the right timing for this album how it's time for it now I took the mental health issues depression issues stress issues and use them as ingredients for this album and the way the world is turning this album is needed to help take away some pain." – OG Cuicide
Substantial bars, aggressiveness and raw content are are just a few of the attributes that describe Cuicide's new project. OG's Are Forever is perfect for any West Coast music purist in search of that vintage 90's sound that birthed similar icons like NWA, the various successful artists that emerged out of Death Row Records and Eazy E. The new album is the direct follow-up to OG's 2012 effort, Wonder Why (CG Records.)
OG Cuicide new album, OGs Are Forever is available now via VooDoo Nation LLC/EMPIRE.
OG Cuicide Social Media:
OG Cuicide – Know My Pain (Official Video) ft. Danny Atoms