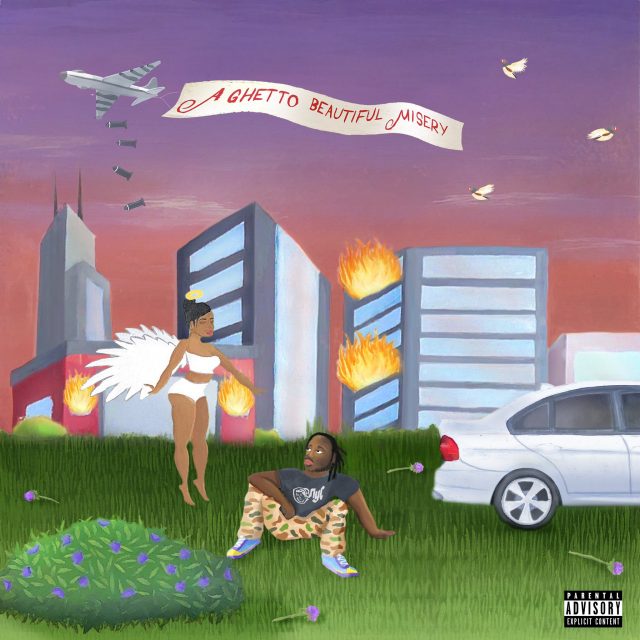 With popularity on an all-time high, Choo Jackson announces his new project coming this November with a lead single. Today, Jackson presents "Ibiza."
For the new single, Choo taps Big Jerm and Nice Rec behind the boards for a colorful ride throughout life. Choo Jackson is witty, evolved and intriguing as he prepares us for a promising presentation that will take him to widespread notoriety. And with the release of his new song, Jackson unveils the artwork for his forthcoming new album, titled, A Ghetto Beautiful Misery.
On the making of the latest effort, Choo states: "trying to find the Beauty in all the destruction going on in the world. With the angel being a symbol for hope and love The riots and social injustice shown in the fires. Bombs dropping. I want this project to be a guiding voice for change."
"Ibiza" follows Choo's previously-released summertime hits "Space & Time" and "U A Star." The new single is the perfect jump-on point for any newfound fan. Find out everything on Choo Jackson today via Twitter.
A Ghetto Beautiful Misery hits all DSPs on November 13.