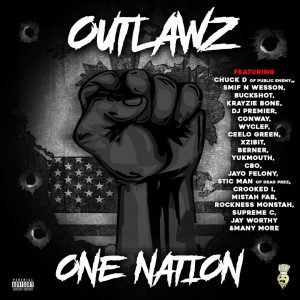 The Outlawz recently released a brand new collaborative project originally conceived by the late great Tupac Shakur, titled "One Nation."
The star-studded album features cameos from Edi and Noble, Xzibit, Conway, Fredro Starr, Crooked I, Krayzie Bone, Wyclef, Dead Prez. C-Bo, Mistah F.A.B. Stic.man, Jayo Felony, CeeLo Green, Smif-N-Wessun, Buckshot, Yukmouth, Tha Realest and more!
Stream the project via Spotify, or Apple, below. Stay tuned!
https://music.apple.com/us/album/one-nation/1586406907