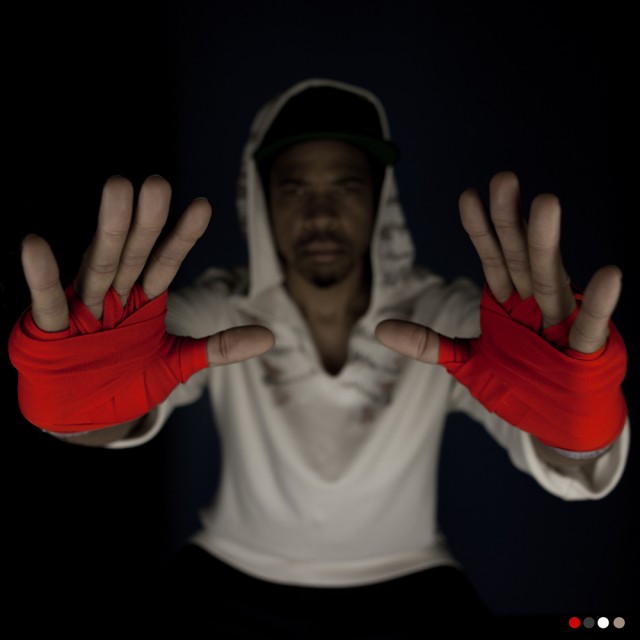 Hip-hop duo Zion I invite live music fans from all over the country to spar at the 2012 Shadowboxing Tour. Beginning October 4 in Fresno, California, the duo, consisting of emcee Zumbi and producer Amp Live, will hit 30 cities from Brooklyn to Boulder and Atlanta to Orlando with up and coming Santa Cruz Dubstep DJ Minnesota.
Furthermore, Zion I has teamed up with hip-hop platform 2DopeBoyz to bring fans exclusive up-to-date content from the tour.
The Shadowboxing Tour will kick-off in conjunction with Zion I's newest album, "Shadowboxing" coming out October 2 on Live Up Records/EMPIRE Distribution. A move from the live instrumentation of their last record towards the gritty, beat heavy sound, Zion I continue to forge new ground musically.
"This is an album about metaphorical kicks and throws at oneself," explains Zumbi, "looking inward at the shadow self, and seeking awareness in the darkness of one's own psyche."
On the group's 7th LP they've enlisted guests such as Bassnectar, The Grouch and Eligh, Clyde Carson and Goapele.
We have a preview track for you to check out called "Float":
Zion I & Minnesota – Float (Audio)
Enjoy the record and expect more news very soon!
Tour itinerary:
10/4 ヨ Fulton 55 ヨ Fresno, CA
10/5 ヨ The Mezzanine ヨ San Francisco, CA
10/6 ヨ Ace of Spades ヨ Sacramento, CA
10/11 ヨ Senator Theater ヨ Chico, CA
10/12 ヨ Humbolt Brews ヨ Arcata, CA
10/13 ヨ The Catalyst ヨ Santa Cruz, CA
10/16 ヨ WOW Hall ヨ Eugene, OR
10/17 ヨ Domino Room ヨ Bend, OR
10/18 – The Royal Lounge ヨ Olympia, WA
10/19 ヨ Refuge ヨ Portland, OR
10/20 ヨ City Arts Festival ヨ Seattle, WA
10/22 ヨ TBA
10/23 ヨ TBA
10/24 ヨ Aggie Theatre ヨ Fort Collins, CO
10/25 ヨ Boulder Theatre ヨ Boulder, CO
10/26 ヨ TBA
10/27 ヨ TBA ヨ Denver, CO
11/8 ヨ Brooklyn Bowl ヨ Brooklyn, NYC
11/9 ヨ Middle East Downstairs ヨ Cambridge, MA
11/10 ヨ The Blockley ヨ Philadelphia, PA
11/11 ヨ Higher Ground ヨ South Burlington, VT
11/12 ヨ Pearl Street ヨ Northampton, MA
11/14 ヨ Baltimore Soundstage ヨ Baltimore, MD
11/15 Amosメ Southend ヨ Charlotte, NC
11/16 ヨ The Music Farm ヨ Charleston, SC
11/17 ヨ Terminal West King Plow Arts Center ヨ Atlanta, GA
11/18 ヨ Jack Rabbits ヨ Jacksonville, FL
11/19 ヨ The Social ヨ Orlando, FL
12/14 ヨ El Rey Theatre ヨ Los Angeles, CA
12/15 ヨ Porterメs Pub ヨ San Diego, CA