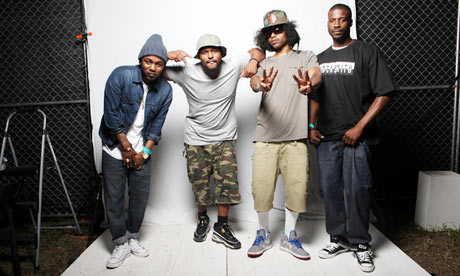 It's a celebration, my favorite track off Ab-Soul's "control.system" album has an official video! The entire Black Hippy crew came together for this one and Kendrick Lamar, Ab-Soul, ScHoolboy Q and Jay Rock all come off on the official remix to Solo's "Black Lip Bastard".
The video was put together by Rocksmith and visualizes the gritty feeling of the Willie B-produced song. This is straight Hip-Hop, no chaser. Black Hippy/TDE can do no wrong right now, hopefully this wave will last for a long time. Peep game:
Ab-Soul – Black Lip Bastard (Black Hippy Remix) (ft. Kendrick Lamar, ScHoolboy Q & Jay Rock) (Video)
Incase you haven't, make sure to check out Ab-Soul's "control.system" album on iTunes.