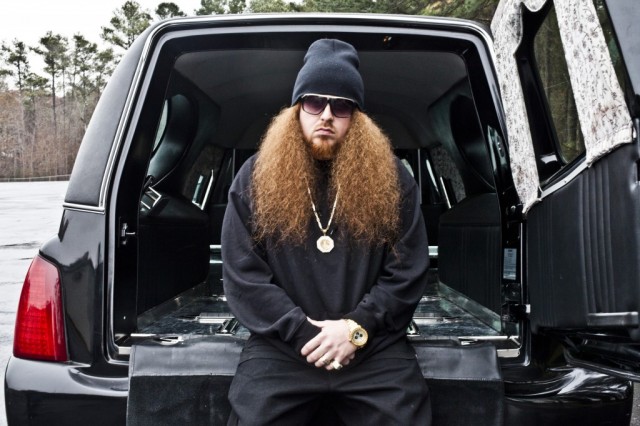 Last week Dubcnn gave you the exclusive Yelawolf interview, and this week we are here with Rittz of Strange Music. Hoopla Worldwide's Michael Bentley and Jonathan Hay sat down with Rittz during the Slumerican Tour with Yelawolf for this little Q&A.
Rittz is a lyrical beast, so make sure you go and check him out as he heads out west in October for the Slumerican Tour. Once again, a big shout out to Brooklyn, Yelawolf's tour manager for helping make this happen for Dubcnn!
…………………………………………………………………………………
Interview was done in September 2012.
Questions Asked By: Michael Bentley and Jonathan Hay
…………………………………………………………………………………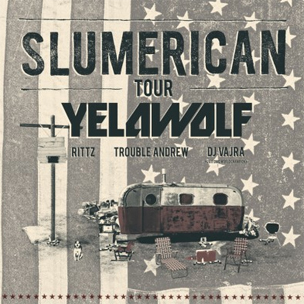 …………………………………………………………………………………
Dubcnn: First off tell us about the Tech deal with Strange Music?
Basically, Yelawolf introduced me to Tech [N9ne] at Tree Sound Studios, and we really hit it off. We had been talking with them about signing for a minute, and now it happened. I couldn't be in a better place with a label that is so successful, and they are giving me straight creative control. The freedom and the name, you know, Strange Music, Tech is a great artist, and Strange has some great artists, so I happy to be at home with them.
Being this is for Dubcnn, the west coast publication, who is your favorite west coast emcee?
That's a hard one dog because I grew up on west coast rap music; I got a lot of influence from them. Of course you want to say Tupac, but I really love Spice 1 a lot. I am a real big Spice 1 fan. Early Spice 1, and of course E-40 and the Click fan. There is so many, Brotha Lynch Hung, I could go on forever… I grew up on west coast Gangsta rap.

Dubcnn: So where do you think Tupac is Living now?
Man, Tupac is living in all of us. To me, if somebody asks me who the greatest rapper of all time is, I would say Tupac, because it is what it is.
Dubcnn: So when can we expect your album on Strange Music?
The album will be sometime next year. I don't what to give away a date or whatever but early next year. I am working on it now, I would say before the summer.
Dubcnn: Let's talk about hip-hop; do you think lyrics and content will come back in on a mainstream level?
I think lyrics and content has been coming back in, there is only a certain few that are mainstream right now, and it is such a fine line. Really hip-hop isn't mainstream anymore. Hip-Hop is underground to me, I mean you got the Drake's and the Lil Wayne's and 2 Chainz and they try to be lyrical. You have Kanye [West] and his Good Music brand, Slaughterhouse; I just think hip-hop as a whole as gotten better with the lyrics over the years. The internet has made artists have to step their pen game up!
Dubcnn: Can you speak on your relationship with Yelawolf?
We go back to like 2008, but our real relationship is that he is a mentor and a friend. He changed my life. The fact that he did all that for me, I mean, I owe him my life. I have only great things to say about Yelawolf because he is responsible for every bit of my success, and he didn't have to do it. That is my boy, at the end of the day, that's my boy. When we sit down, we listen to each others music.
Dubcnn: Anything else you want to add?
Thanks to all my fans, to everybody that supports me, my crew, my management, and the North Side of A Town!