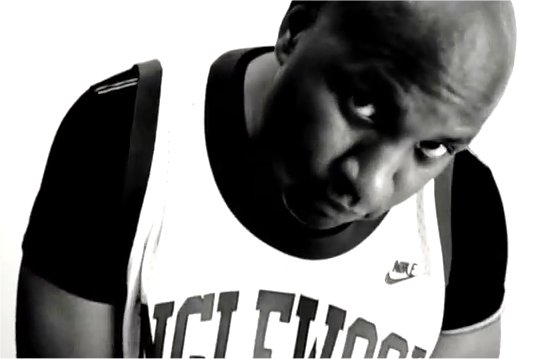 Fans of Binky Mack and AllfrumthaI will be able to cast their minds back to the mid 2000s when "The Black Republican" was an album title being promoted under Hoo-Bangin/Priority Records.
The album was regularly promoted via "Coming Soon" page ads in the Source Magazine and XXL during that time but alas never saw the light of day after Hoo-Bangin and Priority Records parted ways.
After years of fielding questions about "The Black Republican" Binky Mack has decided to release it as a free mixtape! Earlier this month in a statement about its release Binky said;
"As far as the name, I always listen to conservative radio – disagreeing with some, but agreeing with some of it as well. I felt I was already rolling with the Democrats, so let me listen to the enemy…but, Republicans make a lot of sense. One example, they believe in getting out there and making it happen, instead of depending on the government to do it for you. I'm rollin'. But, overall, I am independent. I think for myself – God first."

When asked about the music on "The Black Republican" he continued, "The music is a few new pieces with some of the dope stuff I've had sitting around. I am still listening back and forth to see which songs will actually make it. Things are coming together well though. But, I am coming with 10 songs that I feel are bangin'. I want to get back to the Slick Rick days…Big Daddy Kane, Whodini. Where I put in all the work. I produced the whole thing, besides one that DonDoe did. But, there will be a few guest spot surprises too."
Today we can bring you the full free version of "The Black Republican" which features 12 tracks including guest appearances from Techniec, Squeak-Ru, Boo Kapone, Keesha Rowe, Ms. Toi and Trip Skippy.
Binky Mack – The Black Republican Mixtape

01) Nitro (ft. Techniec)
02) Here We Go (ft. Squeak-Ru & Boo Kapone)
03) Az U Do This
04) Pity Party (ft. Boo Kapone, Keesha Rowe, and Squeak-Ru)
05) It Ain't Trickin' If U Got It
06) I Be On It (ft. Squeak-Ru & Ms. Toi)
07) You Won't Miss Her Til She's Gone
08) Wut U Talkin' Bout
09) Infiltrator
10) Grimey (ft. Trip Skippy & Boo Kapone)
11) Homage
12) Wut U Talkin' Bout (Remix)
Binky Mack – The Black Republican Mixtape

[raw]
[/raw]
Binky Mack plans to release an EP and then album following the mixtape, as well as an AllfrumthaI Greatest Hits compilation.