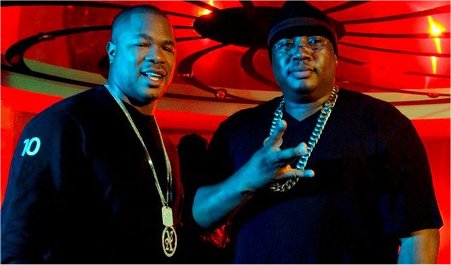 September has most definitely been the month of Xzibit right here on Dubcnn! As we build to the October 9th release of "Napalm" we've been dropping constant news, music and video.
So far, we've dropped the Dr. Dre produced "Louis XIII" record alongside King Tand The Alkaholiks, the official video to the title track, "Napalm"  as well as "Up Out The Way" featuring E-40 over a Rick Rock instrumental.
Having brought you news earlier today about Xzibit Confirming "Napalm" Album Release Tour we are back now to drop off some Behind The Scenes footage of the next video to come from "Napalm" for Up Out The Way. The video – directed by Matt Alonzo – was shot in Van Nuys, CA at Galpin Auto Sports (G.A.S.) and features Aston Martins, Money, women and Bank Vaults! Watch it below!
Thansk to AllHipHop & Ethno Nightlife  – remember "Napalm" drops October 9th 2012 and will feature artists including Prodigy, Wiz Khalifa, Slim The Mobster, E-40, King T, The Alkaholiks, David Banner, Brevi, Crooked I, The Game, Bishop Lamont, Young De over A-Class production from Rick Rock, DJ Chill, E Dan, Insane Wayne, S1, 21 The Producer, 1500 Or Nothin, David Banner, Akon, Focus and Dr. Dre!