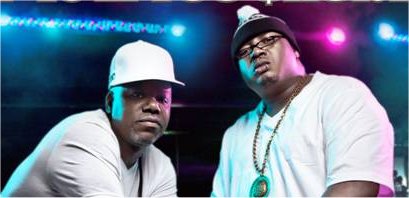 As you know, E-40 and Too $hort are gearing up for the release of their collaborative double LP "History: Mob Music" & "History: Function Music" on November 6th.
In September we dropped the first single from the LP entitled Dump Truck featuring Travis Porter and  Yung Chu and last week the duo released the official video for the single – check it below.
E-40 & Too Short – Dump Truck (Feat. Travis Porter) Video
[jwplayer config="DubCNN" mediaid="7600″ logo="http://www.dubcnn.com/wp-content/uploads/FlashVideoPlayer/DubVideoLogo.png" logo.link="http://www.dubcnn.com" logo.linktarget="_blank" logo.hide="false" logo.margin="0″ logo.position="bottom-right" logo.out="1″]
The double LP drops November 6th, pre-order from
iTunes
today.and see the full tracklist.