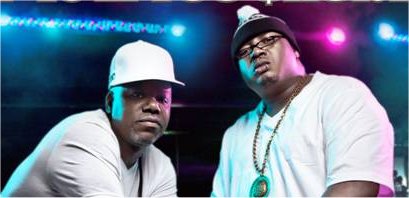 Last week E-40 and Too $hort dropped their collaborative double LP "History: Mob Music" & "History: Function Music" on November 6th.
In September we dropped the first single from the LP entitled Dump Truck featuring Travis Porter and  Yung Chu and earlier this month we dropped the official video.
Today we can bring you the second video from the album, the B-Legit featured, "Ballin Is Fun" – watch it below.
E-40 & Too Short – Ballin Is Fun (Feat. B-Legit) Video
[jwplayer config="DubCNN" mediaid="7739″ logo="http://www.dubcnn.com/wp-content/uploads/FlashVideoPlayer/DubVideoLogo.png" logo.link="http://www.dubcnn.com" logo.linktarget="_blank" logo.hide="false" logo.margin="0″ logo.position="bottom-right" logo.out="1″]
The double LP is out now via
iTunes
.