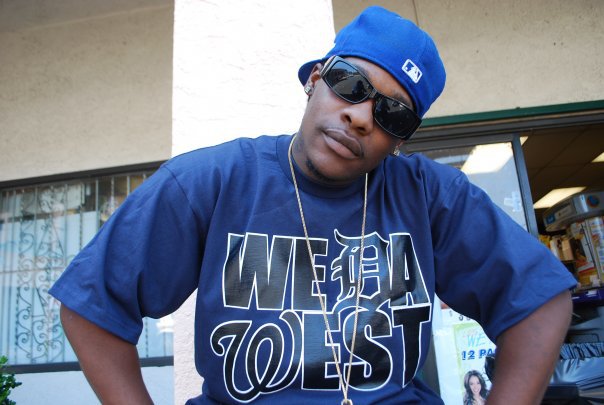 D-Dimes of the Hustle Boyz had a huge January on Dubcnn dropping two free projects and last month we confirmed a third was due soon.
First up we brought you the "Flok Boyz" mixtape before he followed that up within weeks with a Street Album called "Kush Life."
Kush Life, which is hosted by Snoop Dogg & DJ Age, featured appearances from Snoop Dogg, Daz, Nate Dogg, Kurupt, Soopafly, Spice 1, RBX, Mac Lucci, Kokane, 8 Ball & many more.
In our last update D-Dimes returned to his "Flok Boyz" mixtape to drop a video for the record "Fast Talk" directed by James Wade and confirmed that "Flok Boyz 2″ was to premiere on Dubcnn next month!
Well D-Dimes is a man of his word and sure enough we have the full 20 track mixtape for free download for you today! The project features verses from Phenom, E.D.I. Mean, Da Rilla, Los, All Cap, Jr. Reid and of course Mac Lucci over production Maine Beatz, Scram Jones, Picasso, C.Ballin, Yetti Beats and others.
D-Dimes – Flok Boyz 2 (Mixtape)


[raw]
[/raw]

D-Dimes – Flok Boyz 2 (Tracklist)
01) Real
02) LaCross Music Ft. All Cap (Produced by Phenom)
03) Rollo's Story (Produced by Maine Beatz)
04) Mr. Rapper (Feat. E.D.I. Mean of Tha Outlawz) (Produced by Maine Beatz)
05) Jakc Loc
06) Put it in ya Pu**y (Produced by Phenom)
07) Killa Raymond (Produced Scram Jones)
08) No Evidence (Feat. Da Rilla)
09) Officer Tacklecock
10) Porsche Music (Produced by Picasso)
11) Big Luurch
12) Let Me In (Feat. Mac Lucci) (Produced by C.Ballin)
13) The Stoners (Produced by Maone Beatz)
14) I-Phone (Feat. Los) (Produced by Los)
15) Hey Blaine
16) I Want It (Feat. Phenom & Mac Lucci) (Produced by Phenom)
17) Westcoast Shottaz (Feat. Jr. Reid) (Produced by Yetti Beats)
18) #runninbacballin (Produced by Los)
19) Detective Stewart
20) 3AM remix (Feat. All Cap) (Produced by Phenom)