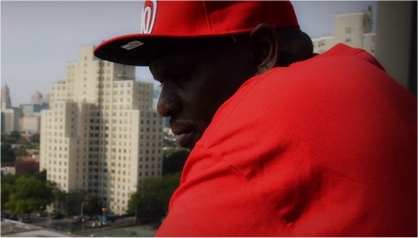 Kevin "Flipside" White of  O.F.T.B. (Operation From The Bottom) – formerly signed to Death Row Records – was murdered last week.
On September 23rd the 44-year-old rapper was gunned down in the Watts neighborhood of Los Angeles, along with Markice Delshawn Brider.
Over the weekend The Los Angeles Times confirmed that a 26-year-old man had been arrested in connection with the two shootings and is facing murder charges. Police reported that despite the arrest, they are still
Flipsideand his O.F.T.B. (Operation From The Bottom) partner Ronald "Low M.B." Watkins released their album entitled "Straight Up Watts" in 1992 with the hit single "Slangin' Dope" before signing with Suge Knight and Death Row Records during the mid-90's. The group made several appearances on key projects for the label, such as the double-platinum soundtracks to films like Above The Rim ("Crack 'Em"), Murder Was The Case ("Hot One") and Gang Related ("Keep Your Eyes Open"), as well as the gold-selling Gridlock'd Soundtrack ("Body And Soul").
In 2011, DubCNN had the pleasure of speaking to Flip & Lo MB of the famed O.F.T.B. group to discuss what they had been up to, how they felt about finally being able to release their original Death Row work and much more. The duo released "Damn Near Dead" that same year featuring the single "Thinkin' About That Murder."
In 2007 the duo released "The Missing D.R. Files" – their unreleased studio album from 1996/1997 recorded while O.F.T.B. were signed to Death Row Records features 15 tracks with verses from Tupac, Big Syke, Kadafi, Kurupt, Jewell, MC Hammer and more, listen to it here.