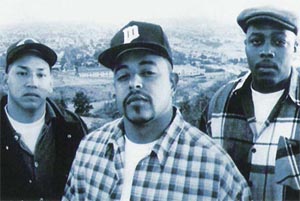 Earlier this year we confirmed that G-Funk pioneers Foesum were getting ready to drop a brand new album.
The trio announced that they had teamed up with French producer DJ AK – who they worked with on Higher Than Xtasy – to produce the entire LP.
In our first update we dropped the first single from the LP, "House Party" featuring Bo Rocc (of The Dove Shack) and today we can drop off another new track – that we dont' believe will feature on the LP as its laced by Sin2 – called "It's LBC" that features Imaa. Listen below!
Foesum – It's LBC (Feat. Sin2 & Imma) Audio

[raw]
[/raw]
Stay tuned to DubCNN for the latest on this release!